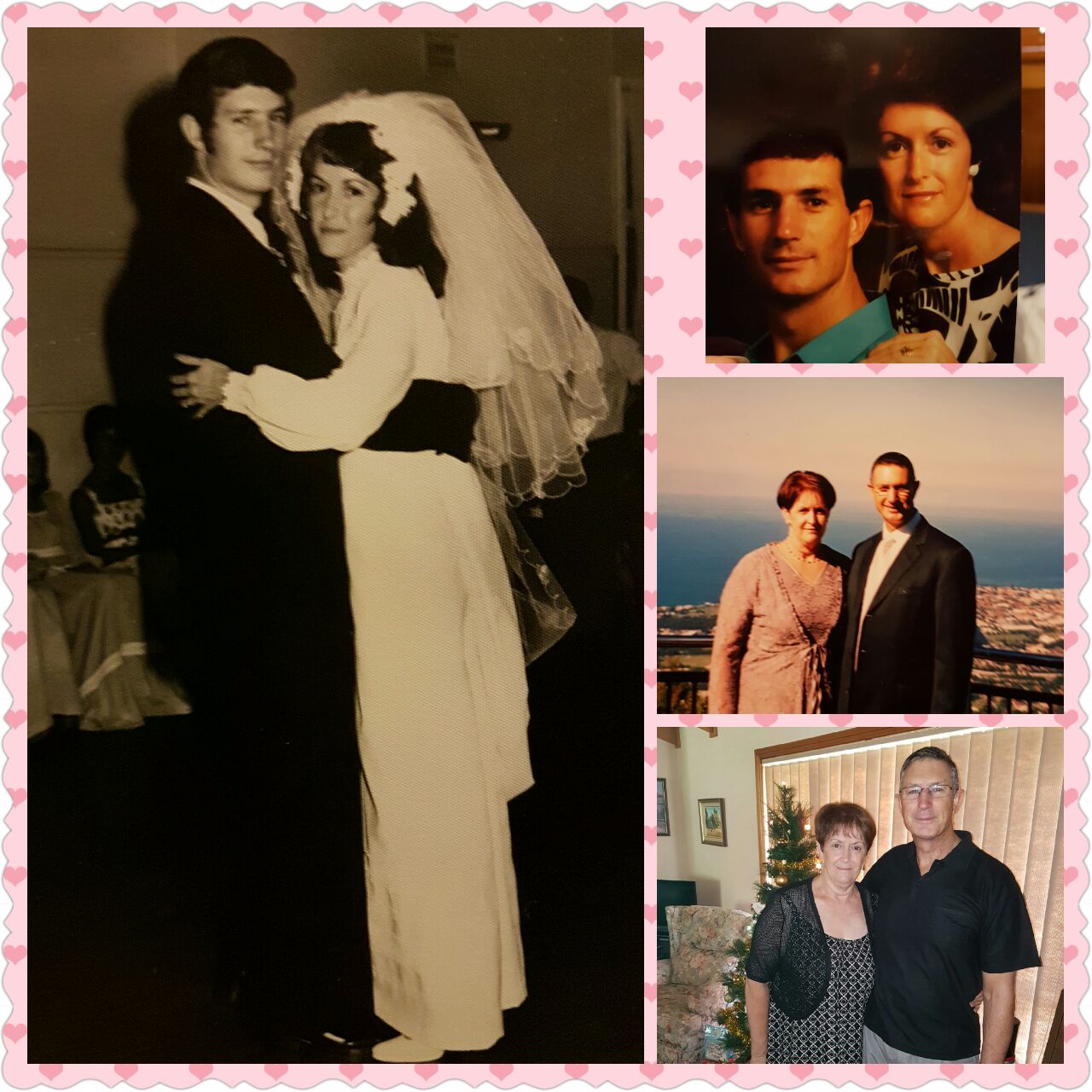 Graham and Debbie Rice celebrated 42 years on the 16th January. They were married at St Ed- wards and had their reception at Moorbel Hall. Their flower girl was Jennifer Hodder. Bridesmaids: Jeannie Fitzgerald, Gail Watt and Joann Hodder. Groomsmen: Chris Meiklejohn, Doug Rice and Beau Watt.
Brian and Janice Grimshaw celebrated their 59th wedding anniversary on the 18th January. Debbie Rice was flower girl.
Ian and Mary Breen will be celebrating their 43rd wedding anniversary on 26th January. They were married at St Raphaels Catholic Church, Cowra on 26th January 1974. The bridal party from left to right Michael Grant, Lorraine Rabbets, Ian Breen, Mary Breen, Butch Simpson, Trady Ruddick, Lyn Hopkins, Doug Rice.
Michael and Angela Thornberry will be celebrating 26 years on Australia Day. Bridesmaids: Sue Beath, Cindy Watt and Leesa Thompson. Groomsmen: Simon Bloomfield, Kevin Bowman and Joe Carrol. Michael and Angela were married and had their reception in a marquee at Cargo beside Michaels house. Janelle Pearce did the girls hair and Fiona and Michelle Landon sang during the ceremony. Len Nash was MC.