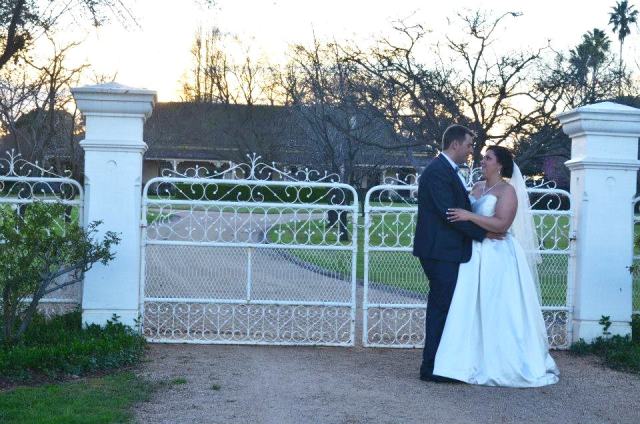 Love was in the air as the wedding of Jennifer Beasley and Dean Schaefer took place in the beautiful grounds of Noojee Lea on Saturday afternoon.
The weather was perfect, blessing the couple with a flawless spring day as their family and friends surrounded them to celebrate their nuptials.
The proud parents of the bride, Graeme and Alison Beasley, and of the groom Michael and Kathy Schaefer were beaming with pride and joy on the day.
Jenny was attended by Matron of Honour, her sister Suzie Nash. Her bridesmaids were her best friend Alissa Adams and Lauren Crowley who is the Groom's sister. Dean was attended by his brother Ben Schaefer who was Best Man and groomsmen Max O'Ryan and Jack Knight.
Following the ceremony at Noojee Lea, the reception was held at the Canowindra Services and Citizens Club with guests dressing in a 1920s theme. The happy couple would love to thank their parents, John and Mary Chittick, Dick Townsend, Andrew Holmes and everyone at Noojee Lea including the Curran Family for the great venue.
They also thanked Tommy Jeffs and his team for the amazing catering, the Services Club and staff including Julie Fliedner for everything they did.
"And a big thank you to everyone that made our day the most special day of our lives," Jenny said.