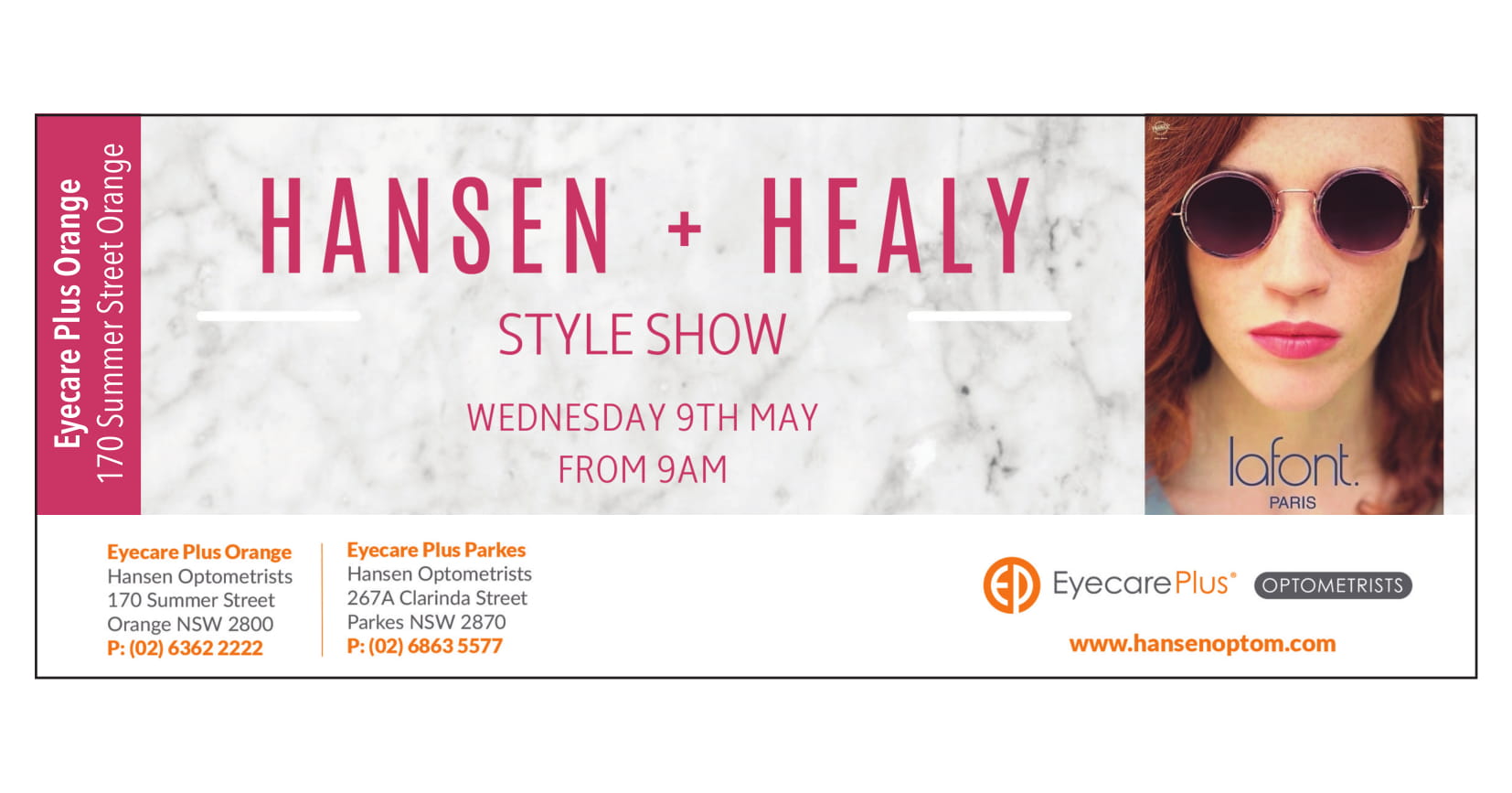 Hansen's Eye Care Plus Optometrists in Orange have teamed up with Healy Optical from Sydney to bring you the Hansen + Healy Mid-Year Style Show on Wednesday 9th May from 9am to 6pm.
On show will be new season and full collections of eyewear from some of the most beautiful designer frames in the world including,
Tom Ford, Guess, Esprit, Lafont and Line Art.
On the day there will be expert frame stylists and consultants from both Healy Optical Services and Hansen Optometrists. There will be giveaways and lucky door prizes through out the day with a Seiko watch, sunglasses and optical frames all up for grabs.
All frames will boast 20% off on the day and are claimable on your health fund.