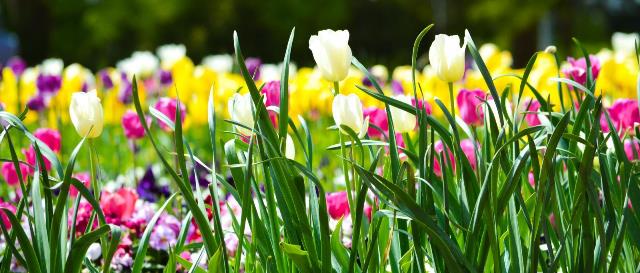 In a previous Green Thumbs column I had briefly mentioned some lovely autumn flowering bulbs (nerine and crocus) which I'm already starting to see a few flowers of in gardens around the central tablelands. In this column I want to cover some of the spring flowering bulbs, for which there are lots of catalogues around at the moment, and for which keen gardeners will be beginning to plan for planting.
There is an almost endless range of cultivars of anemones, daffodils, Dutch iris, freesias, hyacinths, ranunculus and tulips to choose from. The ones that put on the best show in my garden are daffodils, Dutch iris and tulips and a few of my favourite cultivars are:
Daffodils-fortune (yellow with a frilly orange cup); ice follies (creamy white); geranium (cluster form, white with orange-red cup); manly (double form, white with orange centres)
Dutch iris- blue magic (purple-blue); Casablanca (white with yellow tongue); paris (dark blue)
Tulips- queen of the night (dark purple/black); flaming parrot (large ruffled yellow petals with red edges); claudia ( purple with white edges); ile de france ( red); Barcelona (fuchsia purple).
Plant these types of bulbs in sunny spots in the garden or in pots in April/May. Mulch and fertilise with a complete fertilizer as the leaves begin to emerge in spring. After flowering finishes you can remove the spent flower heads but it is best to leave the leaves in place until they yellow or begin to die back (they are putting the nutrients and energy into next year's bulbs in the ground). I tend to leave bulbs in the ground for several years, where they will multiply each spring/summer growing period. Lifting and separating bulbs (particularly tulips) is worthwhile if you want to spread them in other parts of the garden or if you feel they are getting overcrowded in their existing location.
By Ian Rogan
Millthorpe Garden Nursery