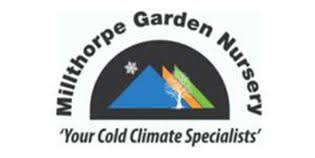 Early spring colour in the garden-yeh!!!! While the spring temperatures vary fairly widely across our region (I'm still getting plenty of frosts) we all look forward to the burst of colour in our parks and gardens at this time of year.
Probably the most eye catching flowering trees over past weeks have been the white flowering ornamental pear trees (Pyrus), ranging from the wide growing Manchurian pear trees to the narrow Capital ornamental pear that many of my customers love to line their driveways with. Even earlier flowering than these are the flowering apricots (Prunus mume) which have beautiful deep pink, double flowers in late winter. Also in the Prunus family is the ornamental plum (Prunus nigra) which is covered in single pink flowers in early spring, followed by eye catching purple leaves. Deciduous magnolia trees also come into bud and flower in early spring-some with huge ruby red to purple flowers like the Vulcan or Black Tulip cultivars and others with pure white flowers like the Ballerina and Royal Star cultivars.
In the flowering shrubs department, there are some beauties that flower from late winter into early spring. Most "common" is the Japonica camellia which loves shady spots in the garden and which comes in a range of spectacular flower colours and sizes. Flowering quince bushes (Chaenomeles) have been spectacular around the region for the past month or so, with white, pink and red cultivars. Forsythia is a less common flowering shrub that is covered in yellow flowers in my garden at the moment. Another shrub that I look forward to coming into flower at this time of year is the red flowering currant (Ribes) which bears pendulous pink flowers.
Finally there is the hardy flowering shrub, Pieris which comes in a range of cultivars that produce long, pendulous racemes of white or pink flowers.
Oh, and I shouldn't overlook a couple of my favourite Australian native shrubs that are flowering now. Weeping Boree wattle (Acacia vestita) has lovely yellow flowers on silver/grey foliage. Wax flower (Philotheca) gets covered in pink buds in late winter that are opening now to starry white flowers.
Ian Rogan
Millthorpe Garden Nursery