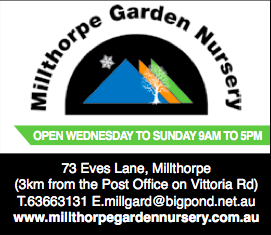 Strappy or grassy plants have become much more popular with garden designers and landscapers in recent years, although I must admit that I'm not a great fan. They are tough and great for filling spots in the garden that get little care and attention. I also acknowledge that their leaf shape and, in some instances, leaf or flower colour can create nice texture contrasts in our gardens.
Most well-known of these types of plants are agapanthus. Many of us have dug up the common blue flowering form from our friends' gardens and planted them along our driveways or fence lines. We recently used the dwarf white flowering agapanthus, Snowball, to line some small, cottage garden beds and they are much more compact and tidy.
Lomandra is a strappy Australian native plant that looks like a grass, but isn't. Many cultivars have been developed and used widely, particularly in public space landscaping. My favourite cultivars are Lomandra Tanika which has relatively fine green leaves and which grows in mounds to about 60cm high and wide, and Lomandra Nyalla which has fine blue/green leaves.
Dianella, or flax lillies, are another strappy, hardy plant that are native to Australia. Cassa Blue Dianella has wide blue strappy foliage
growing to about 50cm and produces spikes of small blue flowers. Pennisetum (foxtail or fountain grass) is a real grass and can grow in clumps up to 1m high, producing feathery grass flowers that blow in the breeze. A red or purple leaf form, purple fountain grass, can be a striking contrast in garden beds. They are not super frost hardy and will look like dead straw in winter-cut them back hard after the frosts have finished.
Daylilies (Hemerocallis) have green, strappy leaves and grow to about 50cm high. There are many cultivars with a wide range of flower colours from yellow to orange and red-which are produced on long stems above the leaves.
Finally, Cliveas have wide, dark green strappy leaves and are well suited to growing in shady, frost protected spots. Vivid orange, red or yellow flowers emerge on stems above the foliage in spring.
Ian Rogan-Millthorpe Garden Nursery