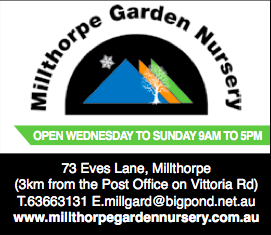 Spring flowering trees have been really spectacular around our region this month. Whether they are used as an attractive, single specimen tree in the garden or multiple plantings to line driveways or fence lines, they can add great value to our properties in several ways.
The white flowering ornamental pears (Pyrus) have been particularly eye catching this year. There are many forms, but the ones I deal with most are the Manchurian Pear which has a rounded, wide growth habit; the Capital Pear which has a narrow, columnar growth habit well suited to lining driveways; and the Chanticleer Pear which has a conical growth form. These ornamental pears are quick growers to about 10m high, have glossy dark green leaves through spring and summer after flowering and which turn attractive orange/red colours in autumn.
If you are wanting smaller growing, spring flowering trees, a couple of good options are the double flowering ornamental cherries
such as Mt Fuji (white flowering) and Kanzan (pink flowering). These compact trees grow to about 4m high. Their "cousins", the flowering plums-Prunus Nigra, grow a little taller and produce masses of single, pink flowers in spring, followed by attractive
purple leaves through spring and summer.
There is also a narrow, columnar form of the flowering plum, Prunus Oakville Crimson Spire which is ideal for lining driveways or
fence lines where space is limited. The other popular spring flowering trees well suited to our region are crab apples.
The most "common" forms of these are the Japanese Crab Apple (Malus floribunda) which grows to about 5m and produces masses of light pink to white flowers; and the Bechtel Crab Apple (Malus ioensis plena) which grows to about 6m and which produces beautiful big pink buds and flowers after the leaves have emerged in spring.
Two other crab apples worth mentioning are the Ballerina Maypole which is a small tree (3m high, 1m wide) which produces
masses of large, dark pink flowers in spring, followed by attractive purple skinned crab apple fruit that are great for producing crab apple jelly-and the Royal Raindrops which pro-duces dark pink flowers in spring followed by deeply divided, purple leaves.
Ian Rogan-Millthorpe Garden Nursery