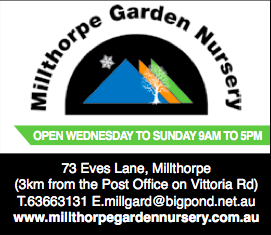 Most of us can remember hydrangeas in the gardens of our mothers and grandmothers, and I have certainly seen them as old fashioned plants for most of my gardening life. However, like lots of old fashioned plants, hydrangeas are becoming increasingly popular in modern gardens and we are seeing some amazing new cultivars developed.
Mostly suited to shady, moist spots in the garden, hydrangeas can be grown in sunny locations in our more temperate climates provided they are watered heavily at least once a week through summer and the soil is kept cool and moist with heavy mulch.
They are also popular as feature plants in pots in shady spots on the verandah. Common hydrangeas (Hydrangea macrophylla) can grow one to two metres high and wide. Some produce masses of ball shaped blue, pink or white flowers. Soil pH or acidity can have some influence on flower colour with hydrangeas growing in low pH (acid) soils tending to produce blue flowers and high pH (alkaline) soils tending to produce pink to red flowers. There are some modern types of Hydrangea macrophylla that produce flatter, lace cap flowers.
A couple of my lace cap favourites are Endless Summer Twist and Shout, and Strawberries and Cream-both of which have intense, dark pink flowers. Another less common type of hydrangea, oak leaf hydrangea (Hydrangea quercifolia), is also well suited to shady or morning sun parts of gardens in our region. Keep an eye out for a cultivar called Munchkin which is a compact rounded shrub, growing to about one metre high and producing masses of flower clumps above the leaves that open white and gradually turn light pink. The leaves are very different to the common hydrangea and can colour up an attractive red colour in autumn.
Finally, there are some climbing hydrangeas (Hydrangea petiolaris) which can climb several metres and produce large clusters of fragrant, white flowers.
Ian Rogan
Millthorpe Garden Nursery