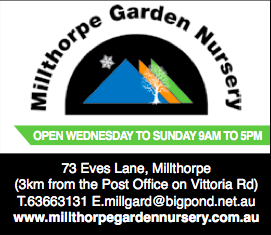 Winter can be a drab time in the garden, but I just took a stroll around our garden and nursery on a sunny winter afternoon to see what caught the eye.
In terms of foliage, most plants and trees are nude in our garden at the moment, but two perennial plants that retain their leaves and which have colourful red/orange leaves are Nandinas and Heucheras. We have a drive way circled by the hardy Nandina that is bright red and a Heuchera called Peach Flambe in both pots and in the ground that has contrasting foliage that varies from scarlet to orange colours.
The only current flowers in our garden are on Sasanqua camellias and a groundcover Rosemary (cultivar Irene) that has grown vigorously over a retaining wall. In the nursery, Sasanqua camellias have been very popular in the past few months – both as hardy specimen shrubs and for hedging that provides flower colour (red, pink, white) from autumn through to mid winter. Their "cousins" Japonica camellias have big fat flower buds all over them now and will be in flower soon too.
Other shrubs that are budded up now in the garden and will burst into flower during winter are Daphne, Chaenomeles (otherwise known as Japonicas or flowering quinces), Hellebores and Wintersweet (Chimonanthus). I would describe the Wintersweet small tree in our garden as one of the most insignificant trees for most of the year but when the chains of white/yellow flowers emerge in winter their fragrance is magnificent in the cool night air.
Growing in sheltered positions in pots we currently have Cyclamen and Zygocactus flowering with eye catching form and colour. Don't forget some of our Australian native shrubs also produce flowers in winter. Some examples are Correa (particularly Glabra which produces masses of tubular lime green flowers now), Philotheca (a shrub growing to 80cm and now covered with masses of deep pink buds that will open to white, star like flowers in winter) and some Grevillias, including the hardy groundcover Mt Tamboritha which produces delicate pink flowers that the little birds love.
Ian Rogan-Millthorpe Garden Nursery