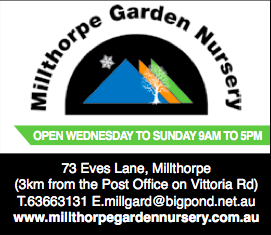 Planting bulbs in Autumn will provide gardeners with wonderful flowers, some of which will fill the spring air with fragrance. Choose bulbs wisely and ensure they are plump and firm (as you would buy an apple!). Remember that the bulb should have all its goodness stored from last flowering and be ready to respond to the seasonal requirements to burst into colour.
Flowering time is another choice you need to consider wisely. Spring flowering bulbs including tulips, daffodils (there are many varieties) hyacinths and Dutch iris are planted from mid March to late May. Summer flow- ering bulbs such as gladioli, calla lilies, and dahlias need to be planted between Octo- ber and November for mid to late summer flowering. Autumn flowering bulbs including crocus, belladonna lily (naked ladies) and nerines should be planted out in December to January for a colour display as the summer retreats.
Most bulbs are not thirsty – they are water wise and so need well drained soil that can retain adequate moisture. Some bulbs do well in interesting containers and pots or if you prefer a meadow effect mass plant- ings of bulbs will reward you with a large area of colour and interest. The meadow can be mowed in early summer once flowering has ceased and leaves have begun to die back. They can be planted in swathes or rows or in between other flowering perenni- als. By planting them with dianthus, euphor- bia, candytuft or poppies, the bulbs strappy leaves will be camouflaged until they can be removed or die back. It is important to leave them on as long as possible as this encour- ages storage of nourishment in the bulb for the next season.
Enquiries have started coming in at my nursery for peony bulbs (really they are corms or tubers). These will be available for planting in June-July. Herbacious peonies may take a couple of years to reach their peak flower- ing in late spring/ early summer, but they are much loved for their showy flowers that are increasingly sought after by florists.
Ian Rogan Millthorpe Garden Nursery