Have you noticed changes in your hearing this week or are you concerned about a family member or friend who may be finding it hard to hear.
Hearing loss can lead to social, psychological and even physical problems if left untreated.
A hearing problem can affect your ability to communicate with others causing you to become isolated and frustrated.
People continue to hide their hearing loss with fear of the perceived stigma attached to hearing devices.
People would rather avoid social situations, ask people to repeat themselves or even misunderstand people.
It's time to think about yourself and your long-term health.
According to a recent survey 55% of people aged 50 years and over are willing to put up with poor hearing due to hearing devices looking unattractive or making them look too old.
With new technology hearing devices are so small they are barely recognisable and allow you to experience life fully again.
Australian Hearing will be conducting FREE community hearing checks at Canowindra Community Health Centre on the 13th April from 10am-12pm. Call 6340 3300 to secure your spot today, or if you would like a check sooner you can find them on the corner of Kite Street and Lords Place Orange, or phone them on 6393 0500.
Great services are available in Canowindra and surrounding areas such as Cowra Diagnostic Centre providing friendly, caring and professional service. High standard imaging is available including X-Ray, CT Scan and Ultrasound. Cowra Diagnostic Centre has your health as their focus with same day appointments and reports for your convenience. Bulk billing is available for CT and X-Ray.
Call or walk in to make your appointment today located at 165-169 Kendal Street Cowra or phone them on 6342 4125. Open 8.30am-5pm from Monday to Friday.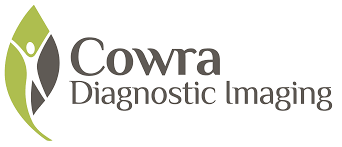 Once you have all of your hearing and imaging sorted don't forget about those feet. Treat your feet by booking in to see Patrick Raftery Podiatrist today. Visiting Canowindra and Cowra throughout the week. Make a booking by calling 6362 1453 or call into 121 Sale Street Orange for all your feet needs.
Special pensioner rates are available and Medicare and veteran referrals are approved.
Don't leave seeing a podiatrist too late, see one now to prevent pain later on. Pain could include fallen arches or flat feet making you more prone to bunions, nail nasties such as ingrown toenails and warts and back pain.
A podiatrist can help suggest an easy fix such as a change in shoe type or further more serious fixes such as surgery. Don't ignore your feet any longer, book in to see Patrick Raftery today!