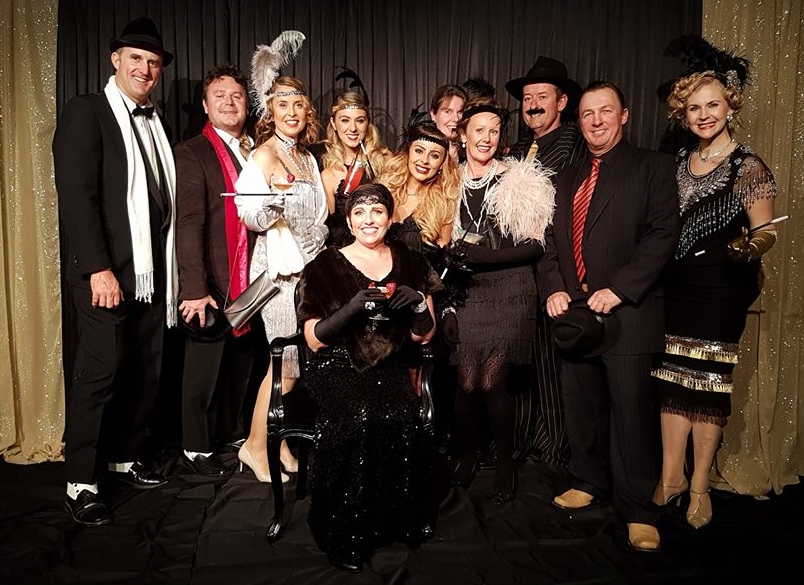 They say a little party never killed nobody but it definitely caused a few sore heads on Sunday after the event of the year, The Great Gatsby Gala! The roaring 20's themed ball was held to help raise funds for the Canowindra Preschool after they were told their State Government funding was to be dramatically reduced.
The Management Committee and Preschool staff realised that if Canowindra Preschool, which
has been a community managed school for nearly 60 years, was to survive the cuts, they needed to diversify their services to increase their enrolments therefore allowing them to operate five days a week. "Like all great plans this requires a substantial amount of money," said Mandy Townsend, President of Canowindra Preschool Committee; "Canowindra Preschool has always embraced and benefited from the wonderful community support and spirit of Canowindra and we are so grateful and humbled to be blessed with it again."
The Canowindra Services Club was transformed into a glamourous speakeasy for the night, complete with a glitzy photo booth set up by Michaela Davis from Central West Events & Hire. Tommy Jeffs catered, dishing up delicious lamb and filo wrapped chicken before auctioneer Damien Stephenson began the bidding for a range of fabulous prizes. MC Nick Jacobs kept the night running smoothly and band, Trouble With Johnny, got the crowds on the dancefloor doing the Charleston and Lindy Hop.
The total amount raised on the night was $23,500, smashing the original $10,000 target. "We wish to extend a very heartfelt thank you for glamming up and getting into the spirit of Gatsby and supporting Canowindra Preschool Kindergarten" Mandy said.