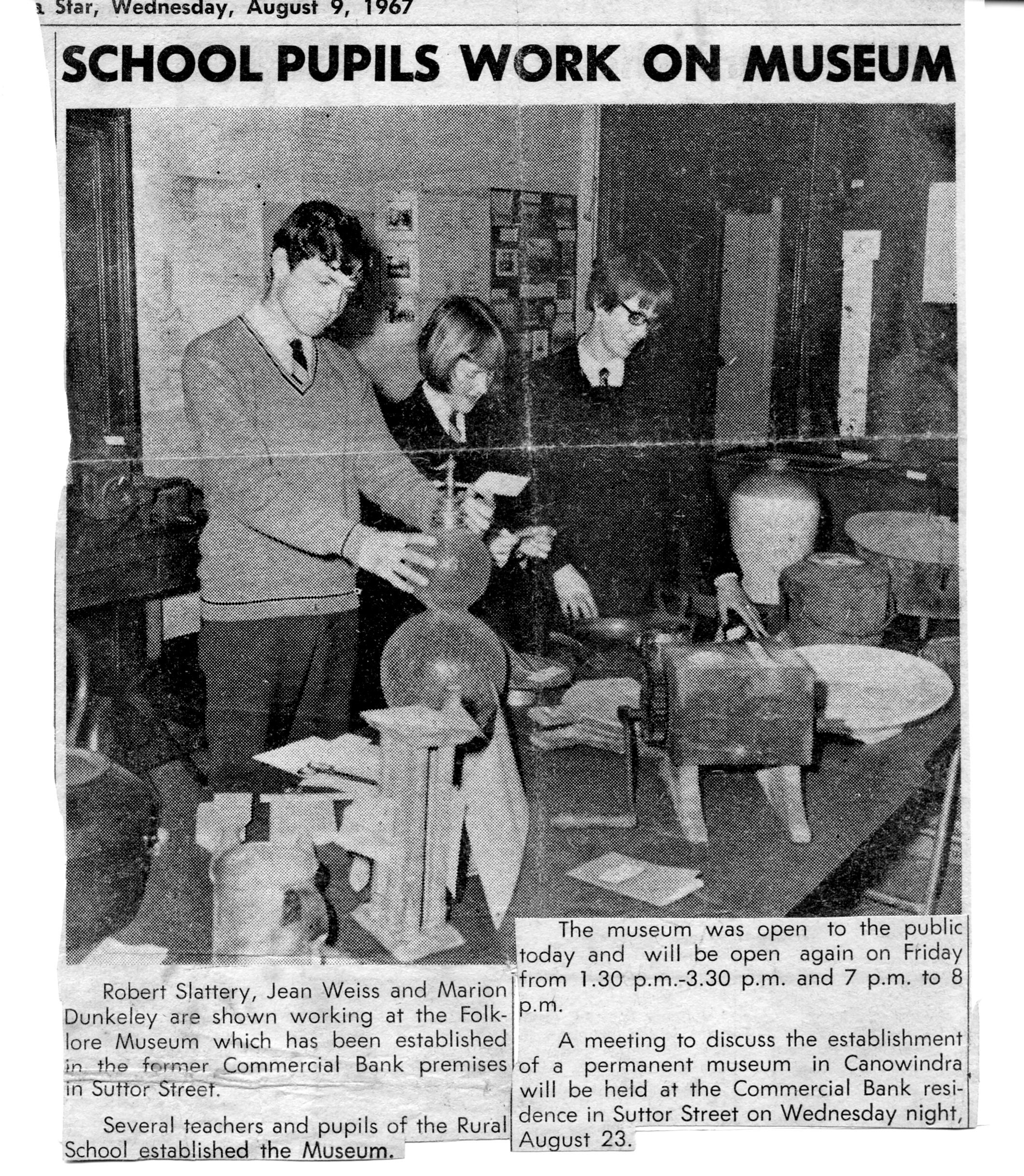 The Canowindra Historical Society & Museum is to celebrate its 50th Anniversary on 2 September 2017 with a champagne and canapes reception at the Historical Museum at 4pm with some significant items on special display. Dinner and entertainment will follow at Canowindra Services Club Auditorium at 6pm.
The Society was formed on 27 September 1967 as an outcome of a local history project of a Year 9 Class at the Canowindra Central School when secondary classes were on the Tilga Street site. With teacher, Mae Vanderschaar, the class set up a temporary folk museum in the former banking chambers of the nearby CBC Bank Manager's residence in Suttor Street.
One of the class members was the bank manager's daughter! There was an open day to the public during Education Week arousing such interest that a meeting was called resulting in the formation of the Historical Society. Its two aims were to research the history of the Canowindra district and to establish a museum.
Much has been done to achieve those aims. Apart from the museum and related workshops, the Society has published many books, organised special events often with street parades, bushranger re-enactments, walking tours and drives, monuments marking significant sites, plaques on buildings, interpretive signs in Gaskill Street, excursions to places of interest and speakers at History in the Club, to name a few.
50 years of "Preserving our Heritage and Recording our Histories" is a mighty achievement for the Historical Society, and they very much hope you are able to join in to celebrate on 2 September. All interested are invited to this historic event with RSVP by Friday 18 August.
Tickets are available at Canowindra Newsagency for $35 per person or via email to Historical Society President – Ross Cleary indigopark@live.com.au