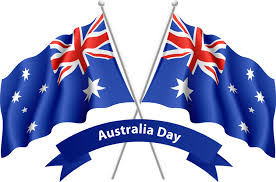 No point going out to the back-o-bourke for Australia Day when the party is right here in your backyard. Round up your mates, cook up a barbie, get your bluey on and crack a few stubbies!
It's going to be a bonzer of a day so don't kick the bucket before you get a chance to celebrate.
Celebrations won't start at sparrows fart so be sure to get along to the local events. Aussie Day celebrations start at 11am at Cudal held at the Cabonne Food, Wine and Cultural Centre and Cargo at 11am at the Cargo Village Green.
Canowindra Celebrations kick off at 1.30pm at Morris Park. There will be a jumping castle so be sure to bring the ankle biters along. There will be novelty games and a few sangas on the barbie.
If you run out of tucker and fancy a feed head on down to the Canowindra Hotel for a Lamb Spit at 1pm. Stay for the gumboot and thong tossing competition as well as the all time favourite boat race, not the water kind.
Happy Straya Day Mate!