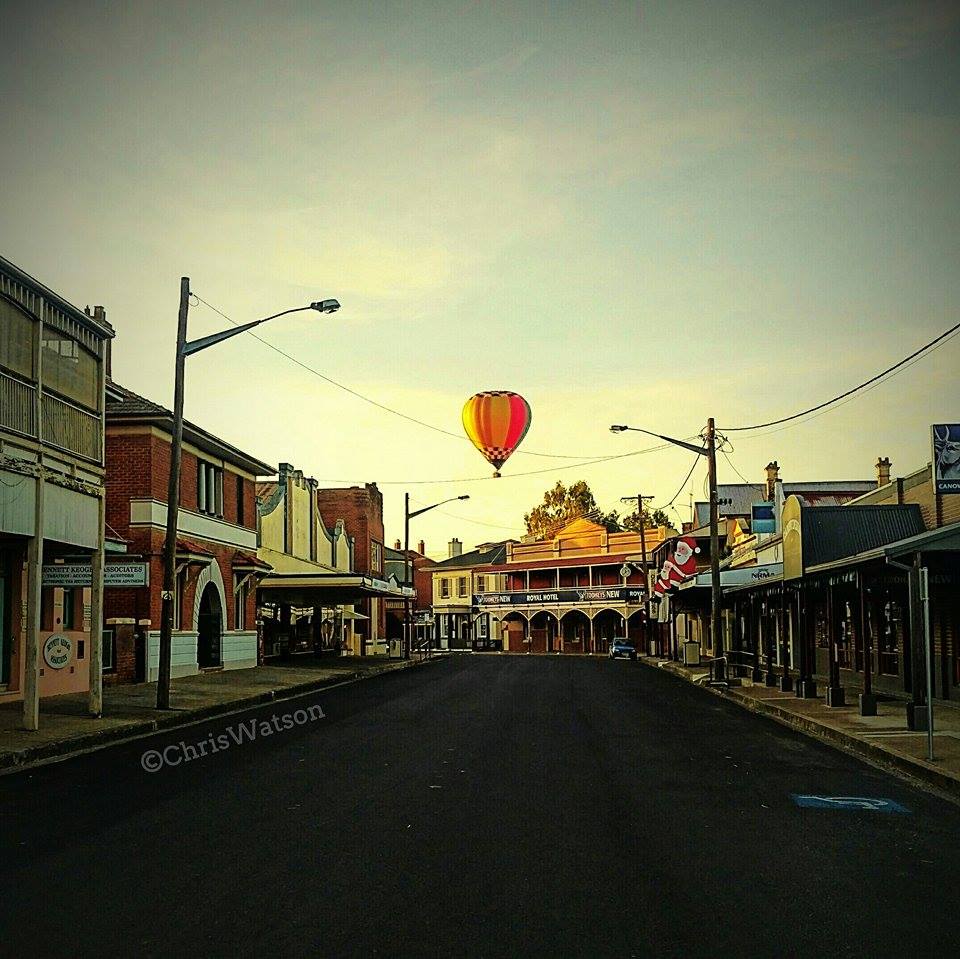 I am sure that you have all seen the wonderful renovations in the main street at The River Bank Gallery, now renamed as Montrose House. Tommy Jeffs, from Deli Lama has spent around 3 months completely renovating the old gallery and making it his home, as well as a bed and breakfast and hosting many parties, private dinners and high teas.
This, in addition to the renovation on Saffi's building which included a new awning and new support posts has given the street a whole new fresh look and feel.
Now, some of the other businesses after discussions with Tommy have started
a mini beautification program of the main street. This will include the outside of the Canowindra Phoenix building being painted, Billy Paul's Carpet Centre with a fresh new art deco look (yes, even Janice was surprised when Billy agreed!) and John and Stephanie Watson at The Royal Hotel have painted the upstairs verandahs on the inside and their next project will be painting the front of the hotel.
When Dale Jones, Cabonne Council representative was in town last week Tommy spoke to him about the replacement of the roof over the shops opposite Montrose House and if a grant was available, Tommy has offered to pay for the paint and the painters to paint the poles. Dale is going to look into this for Canowindra and will come back to Tommy in the New Year.
Like any town, any improvement is welcome, and these sorts of additions, and
repairs can only be good for the future tourism of this small village. Some of the feedback from the visitors that have been in town recently has been really positive as evidenced by the positive results from the Christmas Shopping night held recently.