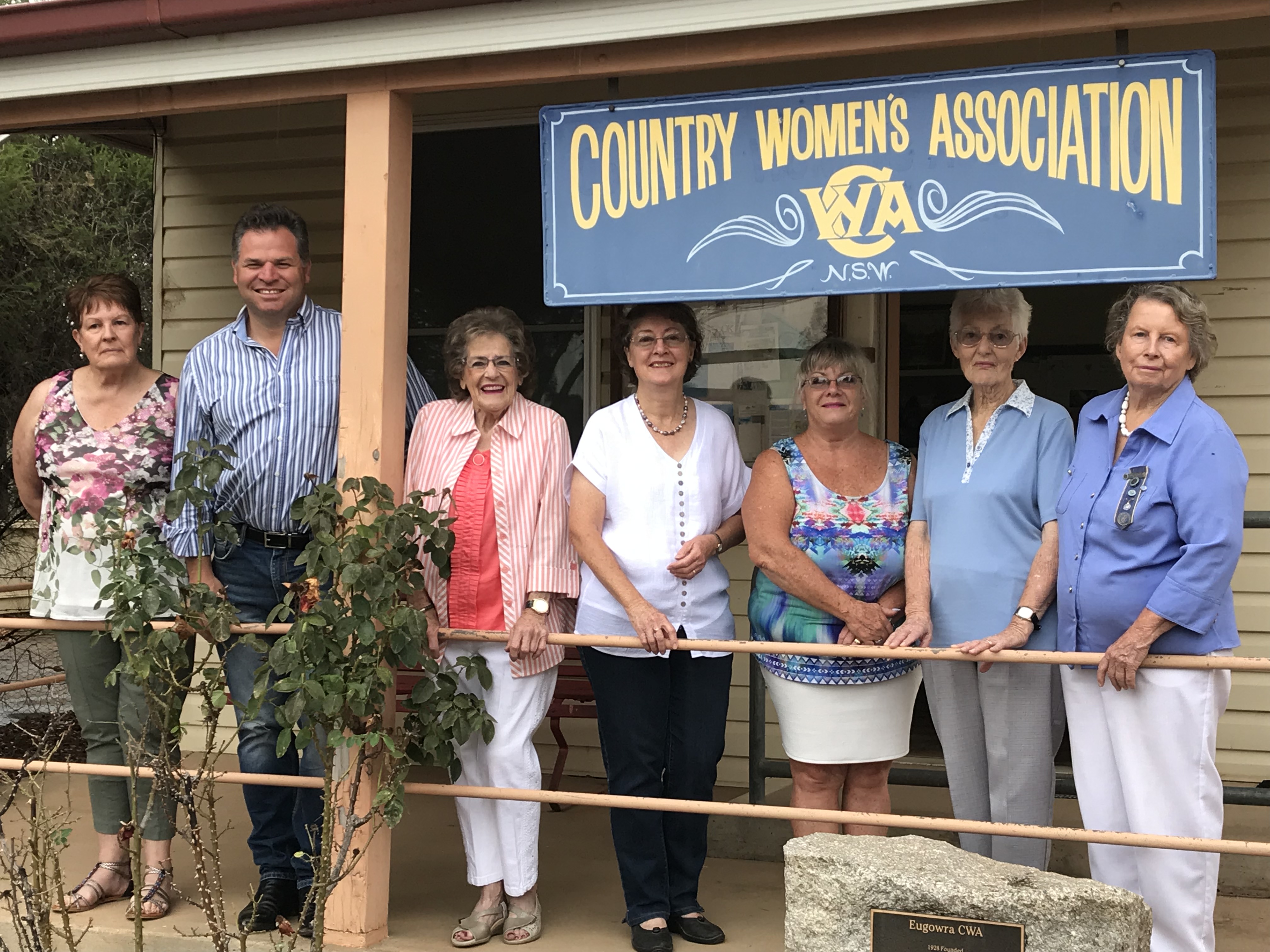 Member for Orange, Phil Donato MP, on Wednesday 6th March announced funding for the Country Women's Association of NSW, Eugowra, through the 2018 Community Building Partnership Program.
"I am pleased to announce that the Eugowra Country Women's Association has received $13,000 in funding," Mr Donato said.
"This funding is much-needed for the Eugowra CWA, as it will go towards the construction of a compliant, safe bathroom area, a baby change table and disabled toilet."
"The CWA is a wonderful organisation that aims to make life better for women and their families, particularly those living in rural and remote areas of Australia."
"The Eugowra branch of the CWA is wellestablished and works tirelessly for the community in many ways – from fundraising to campaigning issues. I was only too pleased to support the Eugowra CWA's application for funding; I wish this group of outstanding women all the best in the future," said Mr Donato.
"It's great to be able to give back to an organisation who gives so much to our community," Mr Donato said.