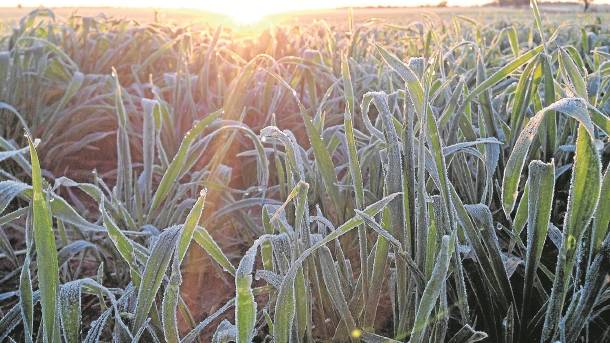 Image sourced from GRDC
With winter not so far away farmers will have to consider the frost impact on their crops.
Frost occurs on clear nights throughout the winter season when the air temperature drops to two degrees celcius or less.
This can be damaging to crops especially around the flowering time.
Ice can form inside the plant tissue and as it expands it bursts the membranes, result- ing in mechanical damage and dehydration. Frost damage can lead to reduced grain yields and quality, according to the Department of Agriculture and Food.
To avoid frost farmers can opt for a frost tolerant crop or plant pastures in paddocks that have the worst frosts.
Oats are one of the best cereal crops that are least susceptible to frost damage as it can handle about 4 degrees more than what wheat or barley can.
Research is being conducted into the impact of spring frosts at the GRDC, pointing to the need for integrated management while parallel efforts continue to find a robust solution.
The aim of the project is to benchmark Australian cultivators and material sourced from frost proned regions of the world to first identify differences in frost susceptibility and then use this genetic diversity to improve yield stability of Australian cultivators.