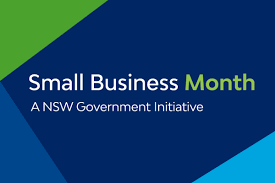 Cabonne businesses are invited to a free Retail Revamp Workshop to learn how redesigning retail spaces can lead to higher turnover and bigger profits. Two workshops, one in Canowindra and another in Molong, will be held to mark Small Business Month in October. Funded by a $5,000 NSW Government grant, the workshops are open to all Cabonne business operators and will be breakfast events to minimise the time people are away from their businesses.
Workshops will be held between 7am and 9am at the Age of Fishes Museum in Canowindra on Monday October 15 and at the Council Chambers in Molong on Tuesday October 16. If requested, renowned facilitator Carol Bagaric will then visit particular shops to provide individual on-site advice.
"The workshops aim to give retailers an understanding of how to activate their retailing space through best practice visual merchandising," Dale Jones said. There may be a simple, free or very cost effective tip that will draw more customers into your shop and help with the flow of those customers through your premises. For catering purposes, retailers wishing to attend the workshops should contact Mr Jones on (02) 6392 3200 or email council@cabonne.nsw.gov.au by 5pm on Thursday 11 October 2018.