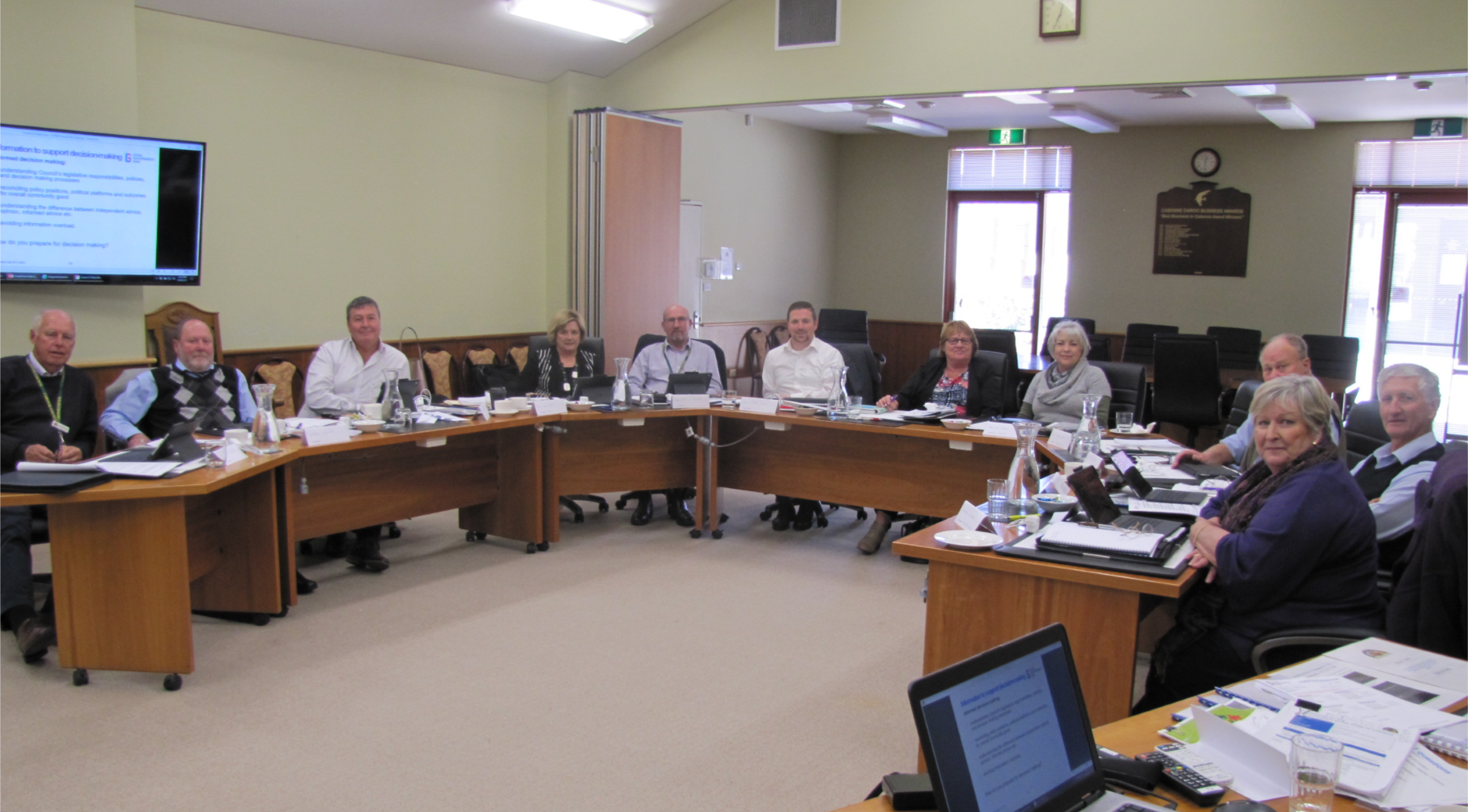 The twelve Councillors for the Cabonne Shire Council Local Government election have now been confirmed. They are existing Councillors Kevin Walker, Anthony Durkin, Marlene Nash, Ian Davison and Greg Treavors. The seven new Councillors are Cheryl Newsom and Jenny Weaver from Canowindra and Kevin Beatty, Peter Batten, Libby Oldham, Paul Mullins and Jamie Jones from other areas within the Shire.
Canowindra has been successful in having four Councillors on the Council for the first time. The Councillors will be sworn in, and Mayor and Deputy Mayors elected next Tuesday, 26th September at the Molong Council Chambers. At this stage the three existing Councillors of Treavors, Durkin and Davison have indicated that they wish to nominate for the position of Mayor. None of the new Councillors have put their hand up yet.
With Cabonne Council now given a mantra to 'get on with the job' after the amalgamation issue was resolved, the Councillors will have a large workload to get through in the first few months. Items high on the list of all Councillors is assigning works to be conducted throughout the Shire, the development and promotion of our burgeoning tourism industry and providing opportunities for business and employment opportunities.
Cr Cheryl Newsom said, "I am delighted with the result here in Canowindra and also for the women Councillors elected, as I believe that women will bring a different perspective to matters being discussed in Council." Cr Anthony Durkin said, "I am interested in standing for the role of Mayor. With my experience and my desire to see representation across the whole Shire I feel that I am best placed to do that and to ensure that all towns and villages in the Shire are covered.
In addition, I want to see the full range of infrastructure and designated projects delivered where needed and ensure that the representation of ratepayers is carried out." The newly elected Councillors attended a Council 'school' on Tuesday at Council chambers in preparation for their first Council meeting to be held next week.