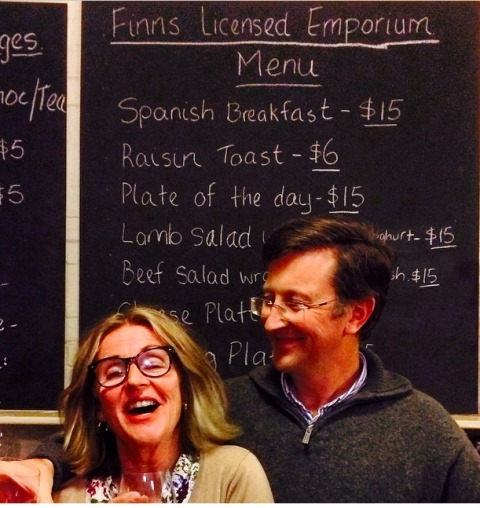 It's been four years since Jackie and Geoff Yeo restored Finns store. Together they transformed the desolate, silent shop into a vibrant centre of social activity. The mix of coffee, food, clothing, jewellery, and furniture gave the shop a sense of old world charm merged with modern expectations. More recently, by incorporating the exquisite art and furniture of Ducks Back Studio with local wines, the shop has been able to embrace the beauty of Canowindra's art, food and wine scene.
Over the past 4 years Jackie and Geoff have seen a definite increase in the numbers of locals and visitors to their store so they have decided it's time to take it to the next level. To complement the wonderful food served and the functions being held, the store has just become fully licensed! This new service gives customers amazing choices of local wines and local and imported beers to enjoy whilst browsing the art, jewellery and clothing in store or to sip whilst savouring a beautiful meal.
On Fridays the shop opens until around 7 giving people the chance to enjoy evening drinks with a popular sharing or grazing platter or one of Jackie's Plates of the day. Geoff laid out the future for Finns, "Long term our focus is to be a beacon for Canowindra, a place where locals can mix with visitors, a venue that promotes our wonderful wines, food and art, a venue that has an array of clothing, jewellery and furniture and a venue that is a 'licensed cafe emporium'." Sounds like the shop that has it all!