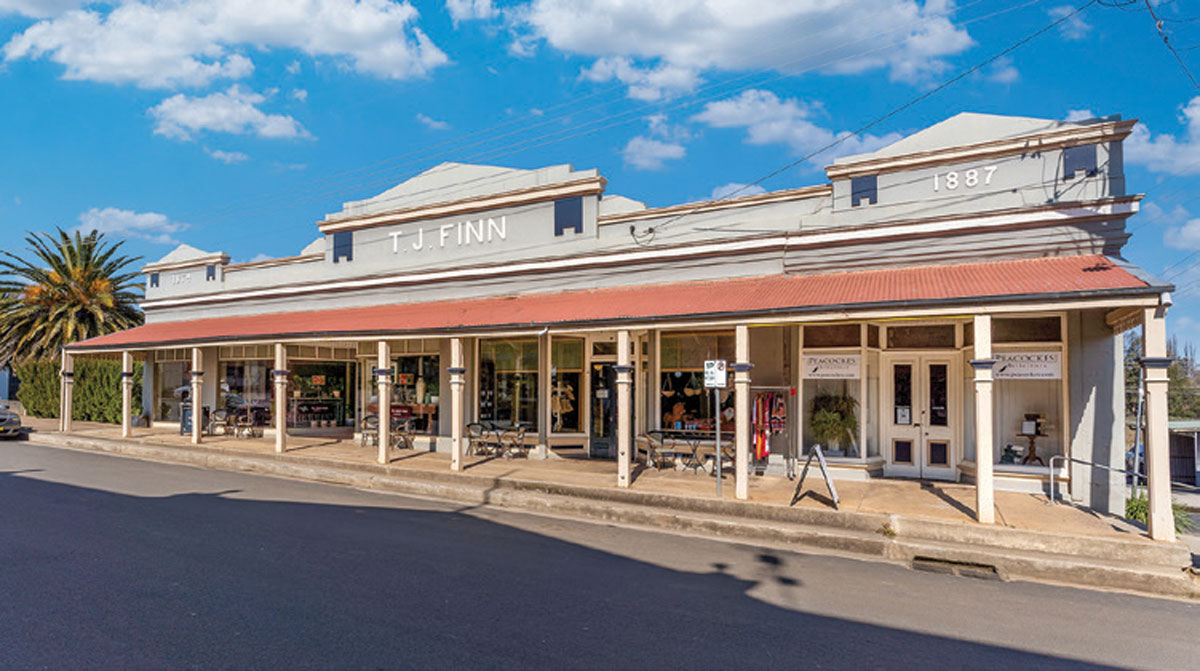 Thirteen years ago, Jackie and Geoff Yeo embarked on a folly which turned into a love of Canowindra and country, when they purchased and restored the historic Finns Store. 
It was 2010 NSW was gripped in drought, Canowindra was struggling, the main street had seen better days. Knowing that drought always breaks, they could see the enormous potential of the region, the town, the bendy main street and most of all the grand old lady "Finns". 
Purchasing and restoring the old building whilst pioneering the new retail concept mixing wine, food, coffee, art, clothing, jewellery, furniture and giftware, the store was unmatched in the central west. Other businesses in the main street quickly followed suit, new retail and cafe businesses opened. 
It is with a heavy heart Jackie and Geoff have announced that the building and business is for sale either as a going concern or vacant possession. Jackie, still full of vitality, has a new passion – grandchildren. Geoffrey wants to spend more time on his bike and more time managing the burgeoning legal practice Peacockes Solicitors. 
For the month of November the store will be conducting a progressive closing down sale with plenty of bargains to be had culminating with a Clearing Sale and Auction conducted by Elders Emms Mooney Saturday 2nd December. 
Call in to wish Jackie and Geoff all the best, grab a bargain, have one of those amazing iced chocolates or spiders, a coffee from the latte lawyer, or experience the warm and quirky ambience of the store one more time. 
If interested in the clearing sale please feel free to make inquiry at Finns or contact Peter Bromley on 0404 037 729