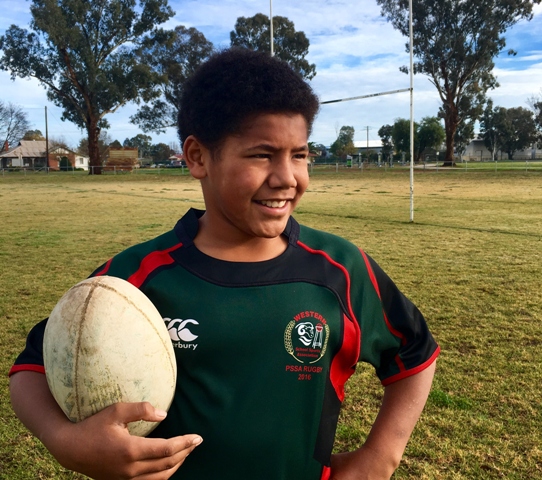 Canowindra is proving yet again that the town produces outstanding sports stars as 11-year-old Dylan Slattery prepares for a three-day carnival in Mudgee, where he will aim for selection in the NSW primary rugby union squad. What makes this even more impressive is that this is only Dylan's first year playing rugby union.
Dylan attended regional trials in Orange earlier this year and was selected to represent the Eastern Division team for Western Area. Players selected from the Eastern and Western Divisional trials then participated in the Western Area trial at Wellington in March. Dylan played hard and was successful in making the Western Area Rugby Squad.
Selection in this squad has required a huge commitment by both Dylan and his family as they travel regularly to attend training in Wellington and trial matches in Dubbo and Orange. The team won their first trial against Dubbo Roos and are preparing for a match against Orange City on 24th July. The final trial will be against Kinross in Orange on 14th August.
Their final training session will be held in Mudgee on Monday, 22nd August, before the three-day carnival kicks off. Dylan will play teams from right across NSW and will be considered throughout the carnival by a group of selectors looking for the State's best Rugby Union players. Success here would place Dylan in the NSW State Squad.
The Canowindra Pythons have shown great support for Dylan and have sought donations from many local businesses for a monster raffle. Tickets for the raffle will be sold outside the IGA on Friday, with the winner announced at the rugby union Clubhouse on Saturday in conjunction with Ladies Day. Proceeds from the raffle will go towards the costs of uniforms, accommodation and other expenses for Dylan.