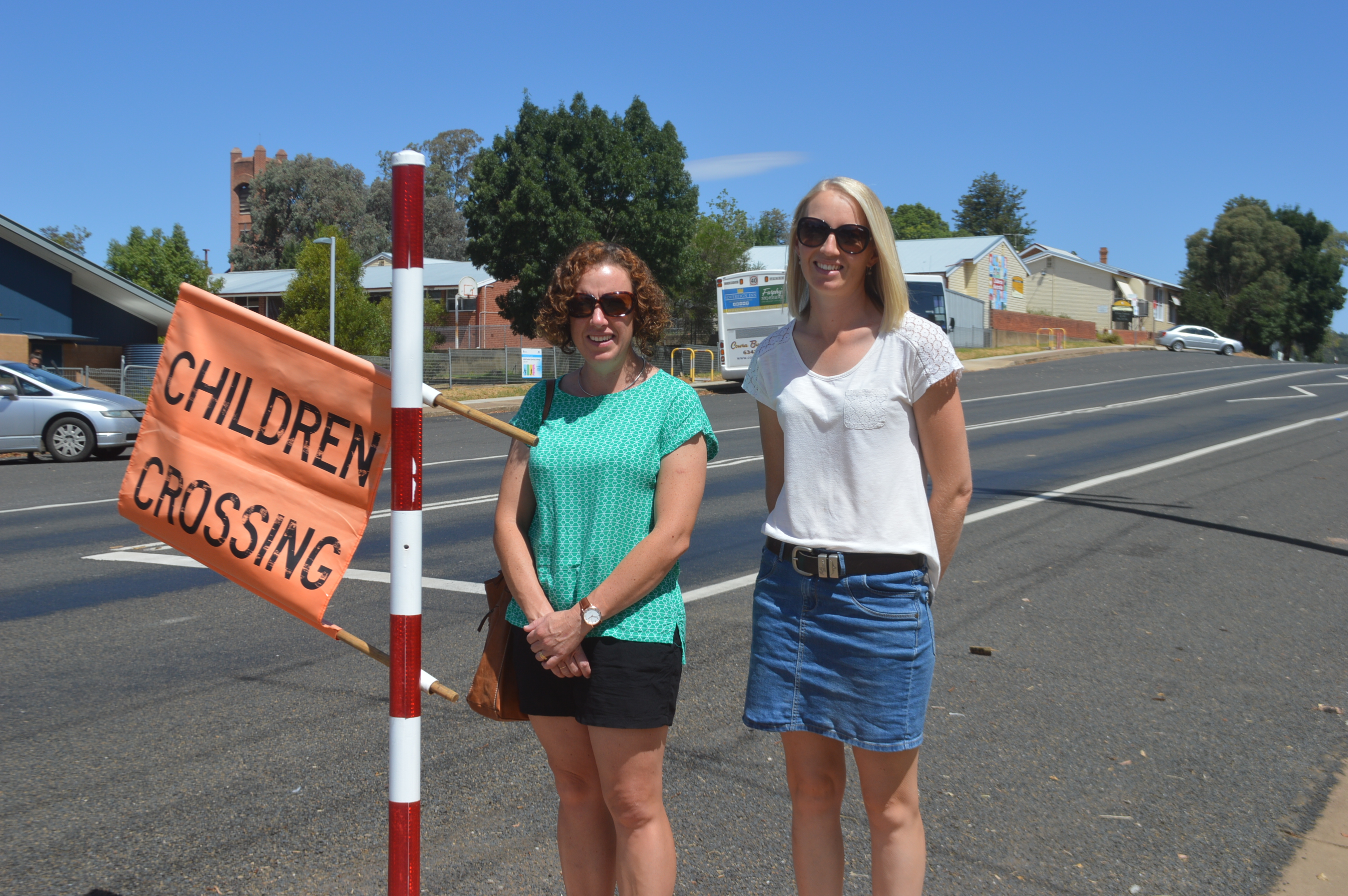 The children's crossing on Tilga St between Canowindra Public School and St Edward's Primary School is an accident waiting to happen, but what can be done? Jackie Watson President of the St Edwards Primary School P&F and Belinda Neville President from the Canowindra  Public School P&C would like the public to understand the actual rules of the children's crossing.
As defined by the RMS a Children's Crossing is a part-time crossing that operates before and after school hours, as well as other times such as school excursions and lunch times. The crossings are highlighted by red flags with the words CHILDREN CROSSING on them.
When the flags are displayed you must slow down and stop before the stop line if a pedestrian is on or entering the crossing. You must not proceed until all pedestrians have left the crossing. You must not stop on or within 20 metres before or 10 metres after, a children's crossing.
Both schools are in agreeance that it needs to be updated and painted with the white stripes that will turn it into a "Zebra Crossing" as this is an RMS Road and not a Cabonne Council Road action will be taken by the schools to try and have this implemented.
"With the crossing being used during the middle of the day by the children heading to the pool for school sport the flashing school  zone lights are not operational then and I have seen trucks come over the TIlga St hill and not realise about the crossing and hit the brakes to avoid a terrible accident," said Jackie.