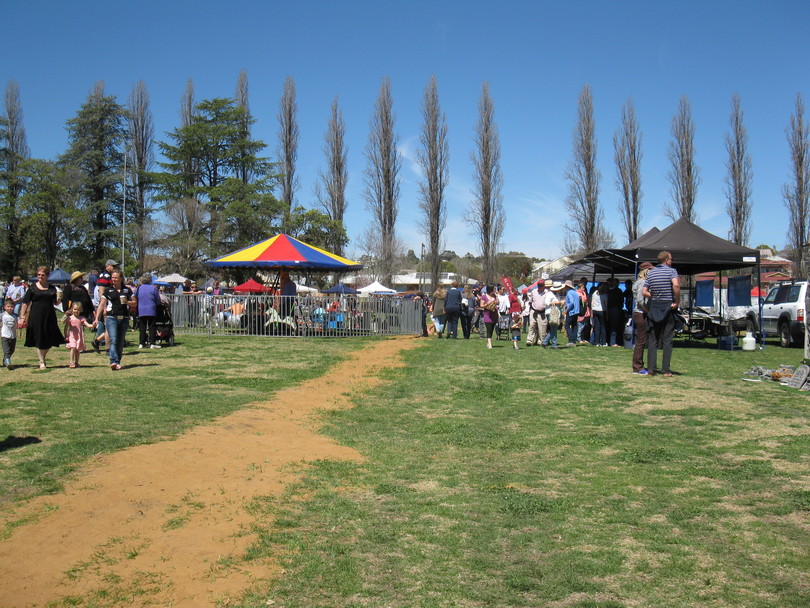 If you haven't visited Molong for a while, you're missing out. This picturesque little town about 65km north of Canowindra is home to many 19th century buildings that express old world charm. The Wiradjuri word for Molong is "place of many rocks" and it is a place that will transport you back in time.
Be transported back in time as you step into Sweetness Cafe. Remember the oldfashioned lolly shops you visited as a kid, where your eyes were as big as the gobstoppers you bought and ate for a week. This is the type of memory Sweetness Cafe creates. Sweetness Cafe also serves 30 flavours of gelato, Fish River Roasters Coffee and pizza. Sweetness Café is now fully licenced and includes the Twisted River Wines Cellar Door for tastings and sales. Keep an eye on their Facebook page for upcoming live music gigs too!
Take a seat and rest in the comfort of Be Tempted. As the name suggests it is hard not to be tempted into this Café and Gift Shop all in one! The Café is open 7 days a week with takeaway and eat in options. Open from 9am-5pm Monday-Wednesday, 9am-7pm Thursday-Saturday then 9-5pm on Sunday. Be Tempted offer a range of homemade cakes and slices as well as sandwiches, pies, quiche, fish and chips and hamburgers. While you wait for your meal to be served drift through the gift shop and Be Tempted by their large range of shoes, jewellery, handbags, giftware, scarves and candles. Located at 26 Bank Street, pop in for a visit, like them on Facebook or phone them on 6366 8284.
The Molong Village Markets will be held on Monday 10th June from 8am to 2pm at the Molong Rec Ground. Breakfast will be served from 8am, the markets will offer a huge variety this Queens Birthday long weekend with over 100 stalls. All proceeds from the BBQ and donation buckets on the day will go directly back to the township of Molong.
Molong Real Estate can make the ease of buying, selling or renting just that much easier. Molong Real Estate is servicing all the villages of Cabonne, including Canowindra. They do all things Real Estate and the friendly team will be more than happy to have a chat with you about any enquires you may have. Molong Real Estate are a professional team and can manage your property portfolio for you. Molong Real Estate say their secret to their success is
superior service without compromise. They are a committed team and have a great degree of honesty and transparency. Looking to buy, sell or rent, Molong Real Estate are for you. Rest easy knowing your home is in good hands!