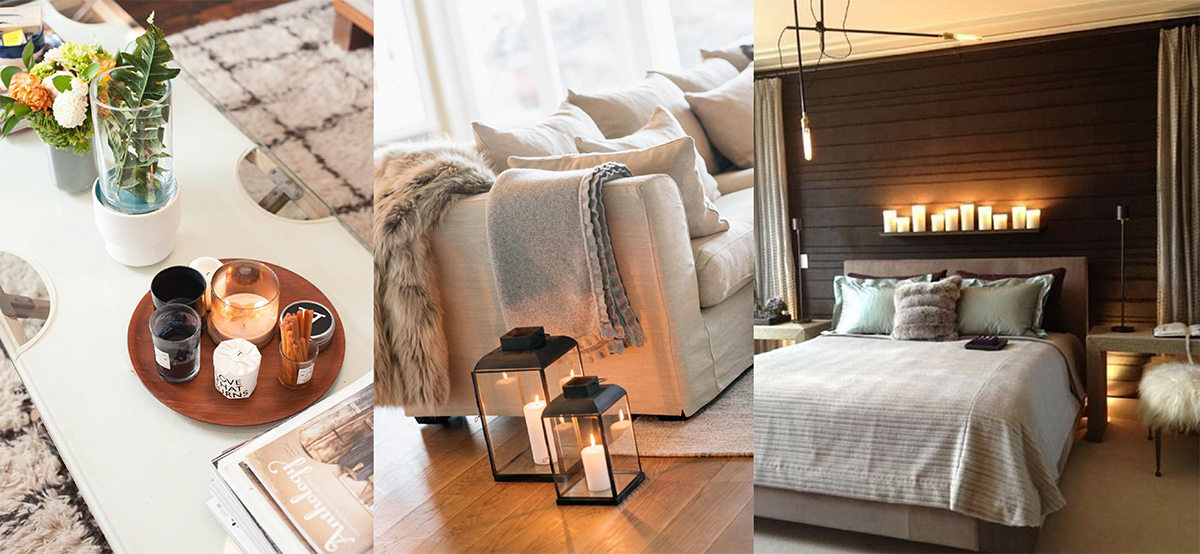 The cooler weather will be arriving shortly and while some people will sorely miss summer, there are others who relish the thought of cosy nights under a blanket on the lounge.
So how do you decorate your home to make the most of Autumn?
Autumn colours: Autumn's colour palette traditionally involves the use of reds, golds and oranges. If those colours aren't really to your taste you can try a more modern approach to this colour palette by introducing touches of the traditional with a stronger influence of colours that are complimentary such as purples, blues and pinks.
Not only will they look gorgeous, but they'll elevate the Autumn colours you have carefully included.
A touch of nature: Autumn also brings us back to nature a little. Not so much through bringing us outdoors but more so in that it draws our attention to the detail of nature through things like leaves changing to striking oranges, golds and reds before eventually falling.
Incorporating nature into your décor is also a perk to decorating for Autumn. Bring some of those striking leaves indoors in place of flowers in a vase and look to incorporate some wood-inspired detail into your home. You can also bring some greenery from your garden inside to help break up the warm colours and provide a welcome contrast.
Soft furnishings: Perhaps one of the easiest ways to decorate your home for Autumn is through the use of throws and blankets. These don't have to be in autumn colours at all. Simply including these throughout the home in colours that complement the décor you already have in place can bring a cosy touch to your home.
They are likely to see a lot more use if they are out and ready and you can be sure that there will not be a single complaint in the house when the cold nights really kick in.
Autumn scents: For the ultimate Autumn feel you just can't go past having a scented candle burning in the home. Think of scents like cinnamon, apple cider and pumpkin spice.
Source: www.homesales.com.au