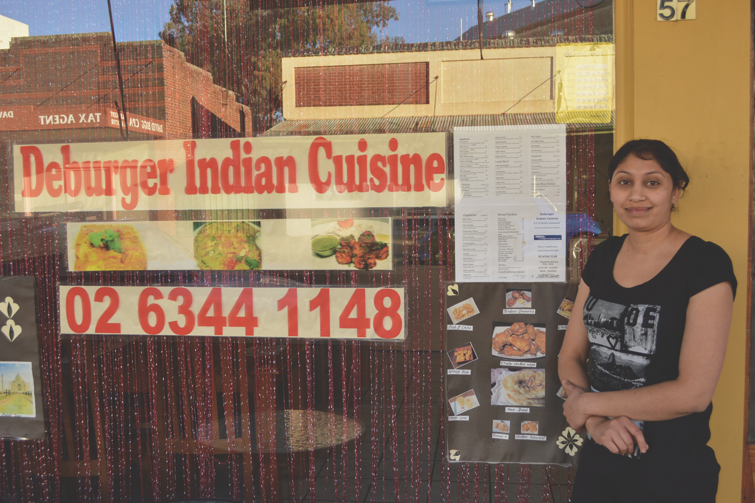 Deburger, on Gaskill Street, is the only Indian restaurant in Canowindra. A family run business, the inspiration for their food derives from the Punjab region of Northern India and Australian style cuisine.
Baljeet Kaur is the chef, known locally by her nickname Soni. She has lived in Canowindra for two years with her husband and 9 month old son, Joben.
After hearing of cooks working in big hotels in Delhi and Mumbai, Soni's dream from a child was to be a chef. She studied in Australia and also volunteered at a restaurant in Melbourne, obtaining her hospitality certificates.  Originally Deburger had two chefs but now Soni is the main one and feedback from customers suggest that she is doing a great job.
She wants to draw inspiration from her origins yet also be creative and cook something different, offering a mix of Indian and Australian cuisine. Even though her manager sent her to set up the restaurant, she is glad to have been sent to Canowindra. "People here are lovely"
Soni says fondly and the family's happiness increased when baby Joben was born at Orange Hospital.  Soni says "I was cooking when I was pregnant so I think he'll grow up to be a chef too. He tries all the food!"
The restaurant is dine in or takeaway and open every day apart from Monday. Their specialities include butter chicken and a selection of naan breads but they also offer Aussie meals such as fish and chips and chicken parma.