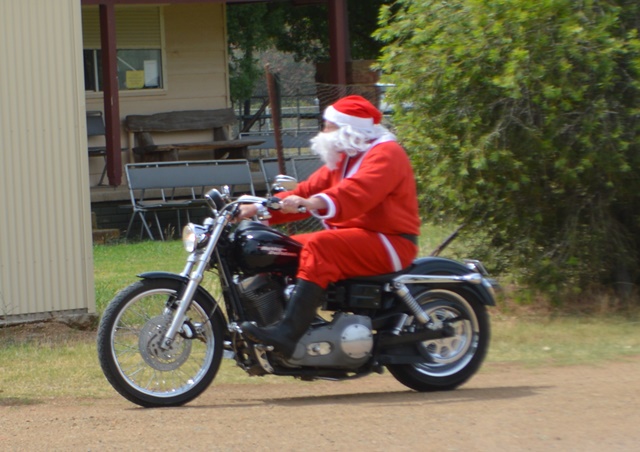 Last Thursday a Christmas Party was held for the children who attend Family Day Care and their parents at the Sports Oval. The tots were transformed into adorable reindeers and Christmas trees thanks to students from Canowindra High School and their artistic face-painting skills. Twelve students from the High School representing Years 7-10 attended and got involved in face-painting, singing carols and sporting activities.
Cabonne/Blayney Family Day Care Service provides home-based child care to approximately 250 children a week. Sponsored by Cabonne Council, this service has 29 registered educators who care for children aged 8 weeks to 13 years. Educators are able to provide care for up to 4 children under school age and 3 children up to age 13. Educators are based throughout the Central West including Molong, Manildra, Orange, Millthorpe, Blayney and Parkes as well as Canowindra. The Service operates under the Australian Government Education and Care Service National Law and National Regulations. Child Care Benefit (CCB) and Child Care Rebate (CCR) is available to assist families with the cost of child care.
The most exciting part of the day was arguably the coolest Santa Claus ever roaring up on his Harley Davidson before handing out presents to the children, who gaped in amazement! So here's a hot tip for any little ones who want to wake up with presents this year, make sure you're asleep before you hear a motorbike engine on the roof!
By Rhi Quinn
Photo: Possibly the coolest Santa ever?