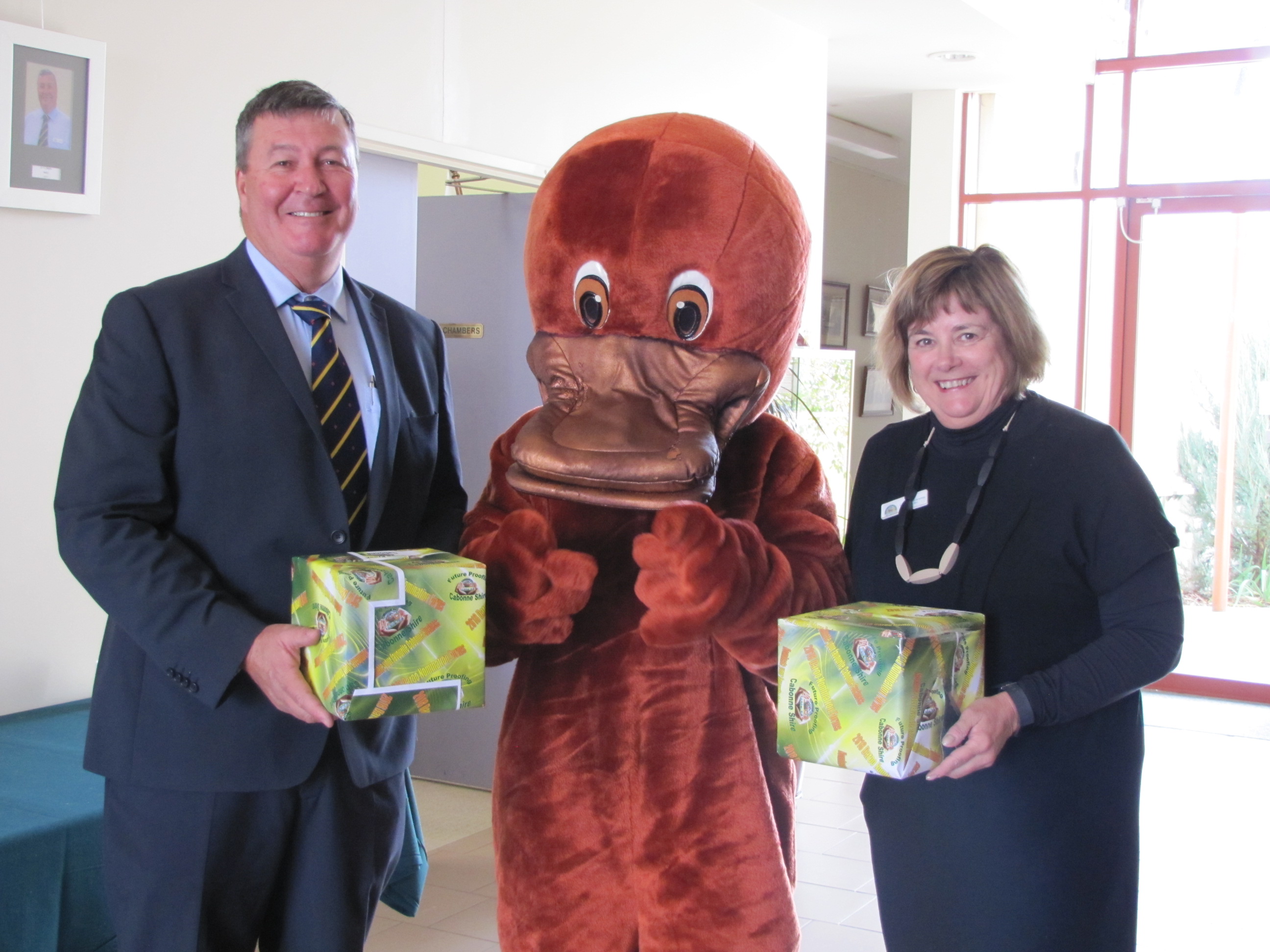 The quality and diversity of businesses in the Cabonne Shire will be showcased by the 2018 Cabonne Daroo Business Awards which were launched last Tuesday 22 May 2018.
Acknowledged as one of the major events on the regional business calendar and a model for business awards in rural Australia, the Daroos recognise the achievements and contributions of Cabonne businesses and their employees.
The coveted Best Business in Cabonne and 16 other category winners will be announced at a gala dinner at Eugowra on Friday 2 November 2018. The theme of this year's awards is Future Proofing Cabonne and a new category has been added this year for businesses that have future proofed through innovation.
Cabonne Mayor Kevin Beatty said the awards recognise businesses and organisations that demonstrate a commitment to excellence in their service or management. "The profile of the awards has grown substantially since their inception in 2000 and, as well as being highly sought by a range of businesses, organisations and individuals, the Daroos have become a blueprint for business awards in a number of other regional areas," Cr Beatty said.
Customers and clients will have a say in which businesses are recognised, with a people's choice format deciding the winners in most categories. Nominations are now open and close on 30 June 2018.
Nomination forms will be available at various points in all Cabonne villages and can also be obtained by contacting Central West Business HQ on 6362 0448 or emailing daroo@becbiz.com.au
Cr Beatty urged clients and customers to nominate Cabonne businesses they believe are worthy of recognition. Once all nominations are received, finalists will be determined in each category and the online voting process will open.