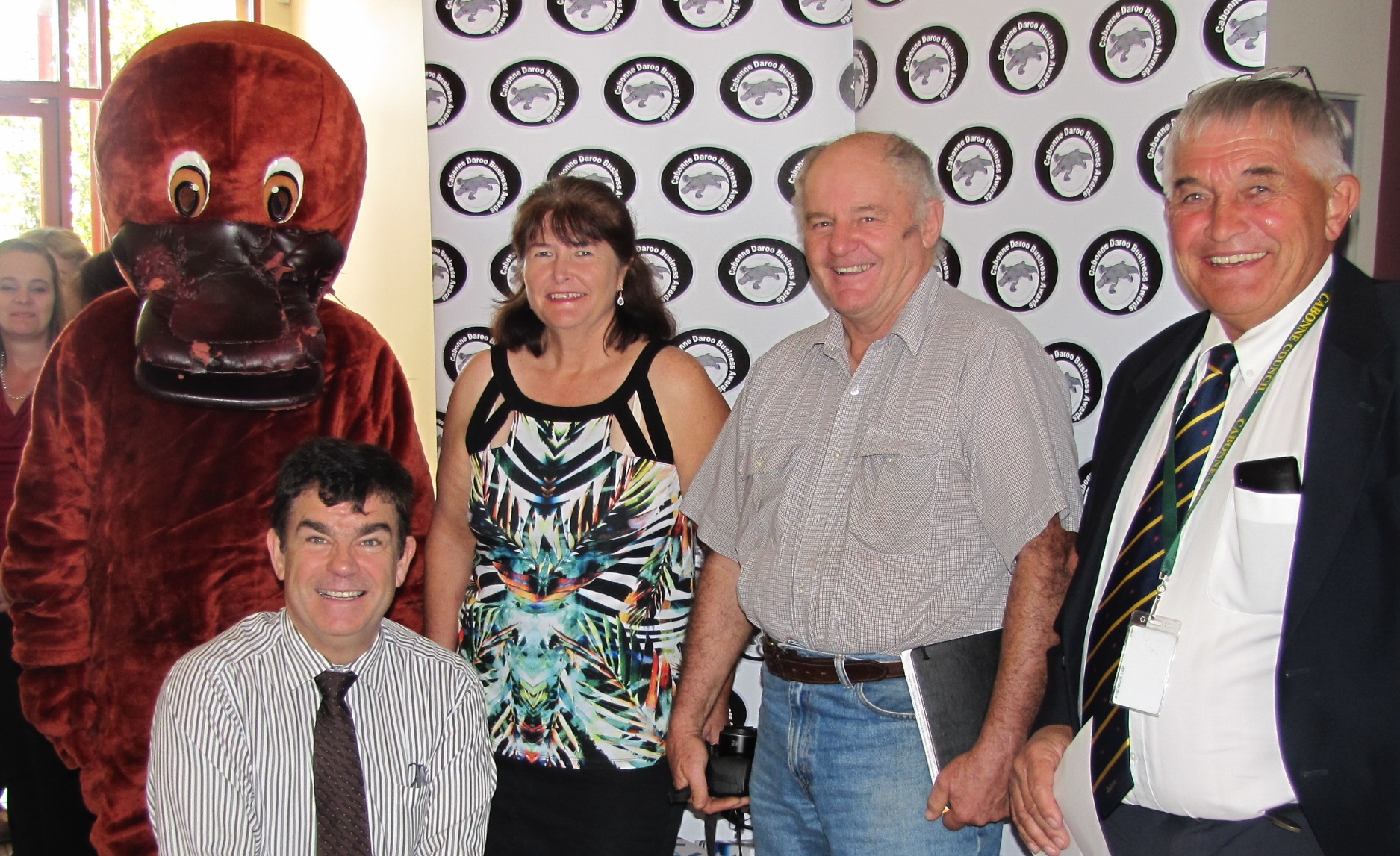 Acknowledged as one of the major events on the regional business calendar, the Daroo Business Awards were launched this week at the Molong Council Chambers by Cabonne Mayor Ian Gosper. Cr Gosper attended the launch with the chairman of the Daroo Business Awards, Bruce Buchanan and committee members Lindy Crossley and Don Bruce. The quality and diversity of Cabonne Shire businesses in rural Australia have been showcased since 2000 thanks to the Daroo Business Awards and this year is no exception, with yet more top notch businesses
vying to be crowned the winner of their category.
The Daroos recognise the achievements and contributions of Cabonne businesses and the employees behind them. The coveted Best Business in Cabonne alongside 16 other category winners will be announced at a gala dinner at Cumnock on Friday 4th November. Cabonne Mayor, Ian Gosper, said the awards recognise businesses and organisations that demonstrate a commitment to excellence in their service or management.
Customers and clients will have a say in which businesses are recognised, with a people's choice format deciding the winners in most categories. Nominations are now open and will close on 30th June 2016. Nomination forms can be obtained by contacting Central West Business Enterprise Centre on 6362 0448 or emailing daroo@becbiz.com.au Forms will also be available
at various points in Cabonne villages.