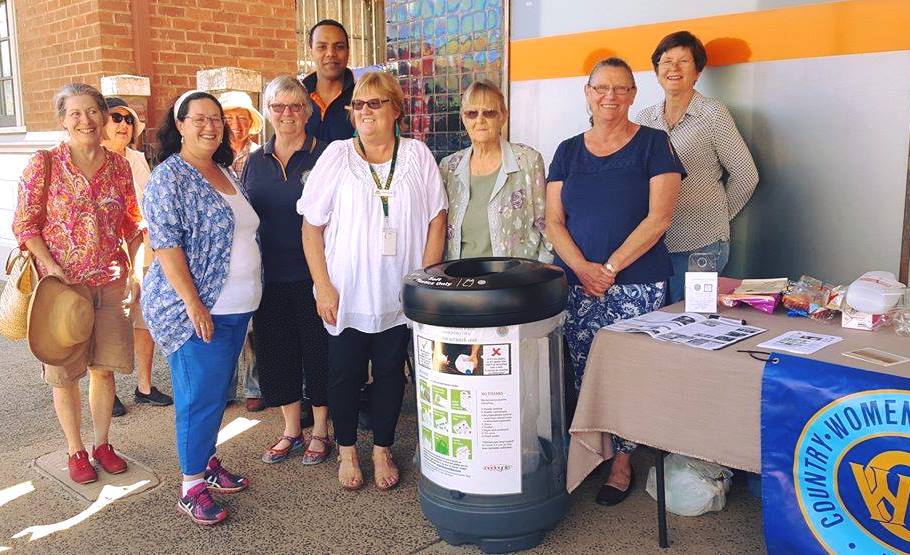 The Canowindra Branch of the CWA has purchased two clear bins, which are specifically labelled, for the collection of soft plastics. Any plastic that can be scrunched into a ball can be placed into these bins, for example single use plastic bags, plastic packaging and even bubble wrap. At present the bins are located at Lawrences IGA and Foodworks stores in Gaskill St.
The CWA members will organise collection of the contents of these bins and transport it to the Redcycle bins located at Coles and Woolworths stores in Orange or Cowra. These stores then transport them back to their distribution centres where they are collected by Redcycle. Redcycle then send this material for processing to Replas who make furniture, bollards and decking for sale.
Canowindra has its own garden seat made from recycled soft plastic located at the Canowindra War Memorial Hospital in the Memorial Garden which was recently opened. It is hoped that Cabonne Council will consider purchasing more of this type of recycled plastic furniture in the future!
This CWA project has been made possible with a grant from the Village Waste Reduction Challenge – Netwaste. The aim is to make it easy for the community to keep plastic bags and packaging out of landfill. For more information on Redcycle go to www.redcycle.net.au
By Celia Klinger