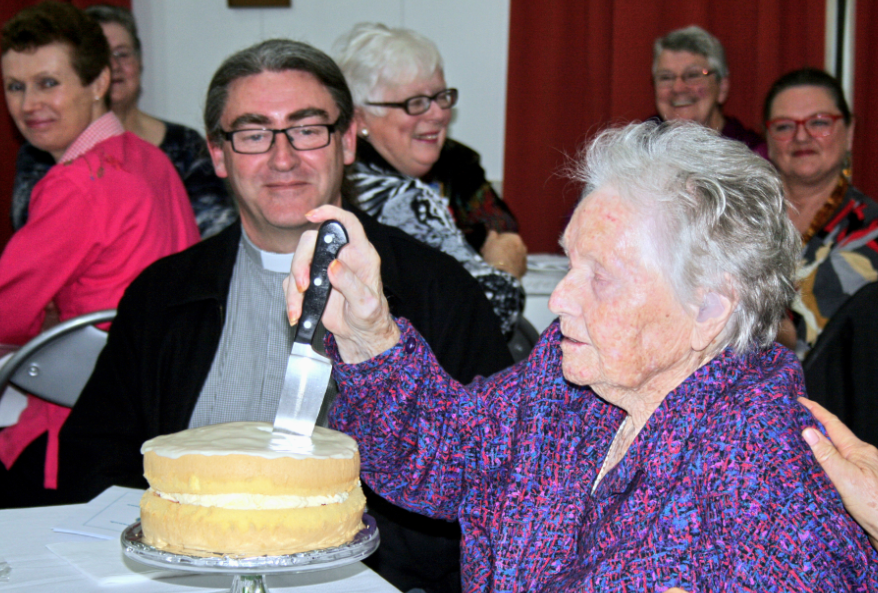 The Canowindra CWA's Blatchford Street hall was filled to capacity for the group's 90th birthday celebration last Saturday, reflecting a new upsurge of interest, spirit and strength that the organisation is enjoying throughout Australia.
Indeed, Group Secretary Helena Donaldson's address to the gathering hailed the CWA's triumph as "the biggest lobby group in Australia" empowered by "women of high standards.
"Governments come to us," she reminded the packed throng.
But Helena also emphasised the CWA's power and mission locally – the importance of it being part of the community. "That's what the CWA is all about," she noted.
Helena also reported on new social concerns that the CWA is engaging in these days – a decision at the organisation's recent national meeting in Brisbane, for example, to campaign against the sale of addictive caffeine-enriched "power" drinks to minors.
"At their age these caffeine heavy drinks are dangerous to the development of the brain," she said.
All in all, the 90th birthday bash was a tremendously happy occasion for the Canowindra branch, and none were happier than one of its life members, Flo Nash, who officially cut the event's celebrative cake. Flo is actually much older than the branch itself – now "97 and a half" as her relatives pointed out.
Another guest speaker was new member Jemimah Read, who we all know as the mother of the "mixed mobility" chair-bound triplets Anwen, Mahala and Gideon.
Jemimah told of her first contact with the CWA – invited to tell of her children's muscular dystrophy and the way the branch immediately swung behind her campaign for funding for new advanced wheelchairs and a special bus to transport them in.
Derek Maitland filmed this video of Jemimah and the triplets in April 2012 at the height of the campaign for funding for new advanced  wheelchairs and a special bus to transport them in: