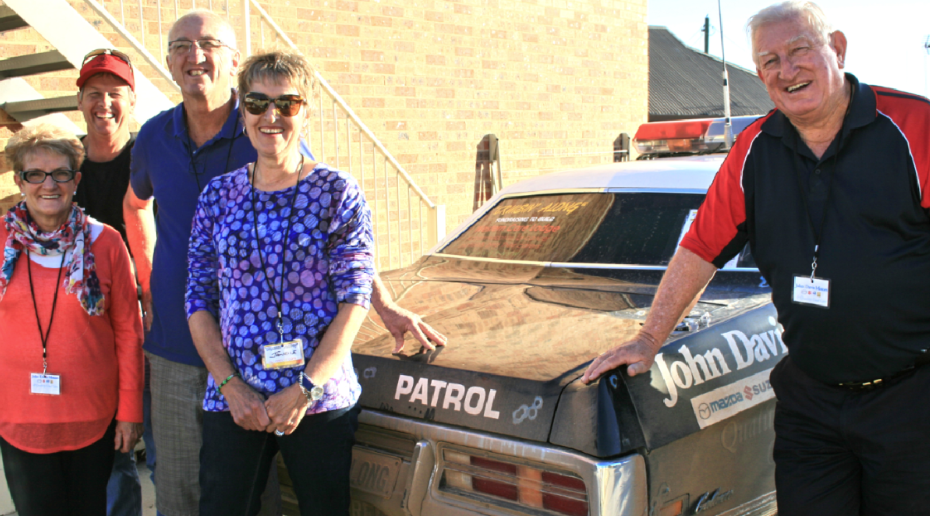 Ever wanted to break out of the square and drive for a week around the Central West with stuffed toys, balloons, placards, coloured lights and musical horns festooning your car?
And raise funds at the same time for cancer sufferers and their carers?
If so, the Cruisin' Along cavalcade, which stopped off for a night in Canowindra last week, would certainly like to hear from you.
This was Cruisin' Along's sixth tour of the region, raising funds for the Western Care Lodge in Orange, providing crucial accommodation and care for victims and their families from all over the region during cancer treatment.
According to organiser Terry Davis, this year's event was another big success, adding $55,000 to the $450,000 that it's raised so far for the centre – most of it from fundraising auctions and public donations in each of the eight towns it visited.
But the number of Cruisers was down this year – only 18 cars, headed as always by Cruisin' Along's doyen, Orange's mayor John Davis –compared with 34 participants last year who raised more than $80,000 in funds. The organisers had hoped to attract at least 50 volunteer drivers this year.
So, Canowindra – how about it? As Terry Davis says, the annual tour promises "great scenery, great comradeship, great dinners in each town, and a valuable contribution to a worthy cause.
"All you need is a sense of humour and a passion for a good time."
So check http://www.cruisin-along.org.au.
www.youtube.com/embed/PoNnQp7tKEo
By Derek Maitland