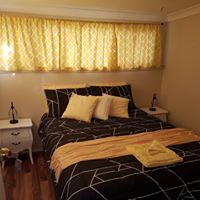 Pay It Forward (PIF), the community based program in Orange, is thriving ahead with a new crisis accommodation unit soon to be available. The crisis accommodation unit is only weeks away from providing 24 hour emergency accommodation for up to 12 weeks stay for people and their families.
"We will have 4 operational rooms to house families and people experiencing homelessness. The crisis unit has been redeveloped and refurbished to provide a beautiful home away from home, in a safe and nurturing environment," said founder Karlie Irwin. Karlie Irwin was the speaker at Canowindras International Women's Day event earlier this year, where she spoke about starting up PIF and the difference it is making to Orange and the surrounding areas.
"PIF has assisted many local Canowindra community members who have reached out to PIF in times of need and we encourage the Canowindra community to seek support from us, as we are very interested in assisting the surrounding communities," said Karlie Irwin. PIF is constantly growing and continuing to provide services to those in need by offering a number of different services including; low cost furniture and household goods, a low cost lawn mowing service and a food pantry.
"Pay It Forward will continue to grow and develop programs to assist current needs for people and families in the community, while also continuing to offer the already existing services," said Karlie Irwin.
The Canowindra community can assist PIF by talking about what they do and who they are. "Sharing the PIF story with the community and letting people know we are here to offer support. PIF welcomes the Canowindra community to visit the charity and see what we are doing. Contact the charity on (02) 5353 1163 if you know someone in need of support services like ours. Volunteers and sponsors are always welcome," said Karlie Irwin.