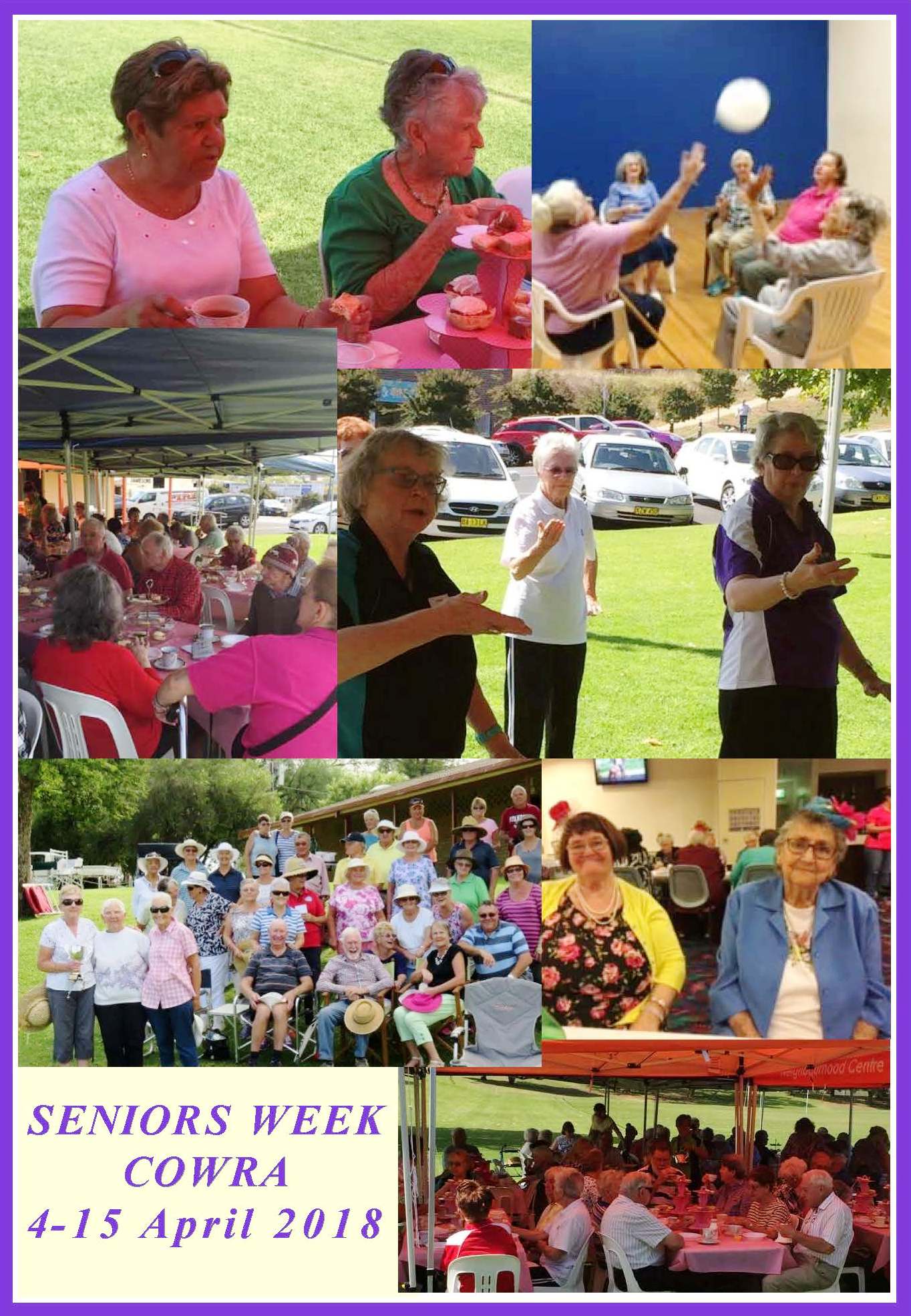 "Senior's Week" is out and the "Seniors Festival" is in! Cowra will celebrate its 11th annual Seniors program — now renamed the "Seniors Festival" — with the theme Let's Do More Together starting on Wednesday April 4.
The local festival covers a range of fun cultural, social, sporting and cinematic events with something for everyone over 60, Cowra Mayor, Councillor Bill West said. "We've got some great events including card-making workshops; a seniors' cricket match; 'songs'n'snags'; a free screening of 'Murder on the Orient Express'; a trivia challenge; and the annual seniors lunch," Cr West explained.
"There will also be food hall seniors discounts; an activities expo; sportability games day; aromatherapy; and high tea — there will be something for everyone!" Cr West added.
The Festival celebrates the role that seniors play and the contributions they make to the NSW community, and the increasing role they play in the local area. "Seniors are an increasingly active and respected part of the community, Cowra's senior population is steadily growing and now makes-up about a third of the Shire," Cr West explained.
"If you are over 60, the NSW Seniors Festival gives you the chance to make new friends or get together with old ones at an array of local community events, many which are free or heavily discounted — pick-up a free program of this year's events at Council and at other locations around the Shire," Cr West added.
"The variety of activities wouldn't be possible without so many other organisations — Cowra Senior Citizens group, Cowra Special Needs Services, Cowra Information and Neighbourhood Centre, Cowra Art Group, Cowra Community Health, Cowra Youth Council, Cowra U3A, Cowra Services Club, Meals on Wheels, and Cowra Bowling Club all actively contribute to this program of events.
"It's rare for a community of this size to have such fabulous partnerships and something for our Shire to be proud of!" Cr West concluded. For more information, contact Community Projects at Cowra Council on 6340 2069 or email communityprojects@cowra.nsw.gov.au.