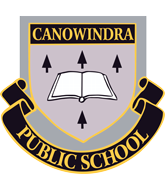 As COVID-19 restrictions remain for now the usual fundraising activities that local schools rely on for funding are all on hold, so the Canowindra Public School P&C have been thinking outside the box on ways to fundraise and beautify the school for 2020.
The P&C are wanting to create a new engraved paver path down on level three to be used to connect the playground to the stairs and hopefully across to the School Hall too. It will be similar to the path up near the office at Canowindra Public School, with the past students' names engraved which was completed about 9 years ago.
Anyone who has attended Canowindra Public School both past and present students, worked at or supported the Canowindra Public School including businesses, over the years are encouraged to purchase a paver and contribute to this beautification project for the school.
The process is easy, simply purchase a paver with your student name, family name, business name, grandchildren's name or special message and picture that relates to you and Canowindra Public School. The P&C will then co-ordinate the ordering and placement of the pavers within the special new path.
You have until 3rd July 2020 to complete and pay for your pavers with payment to be made by either cheque or direct debit to the
Canowindra Public School P&C BSB: 802 318 Account Number: 4000 3928.
The cost is one paver (up to 3 lines) $35, a double paver (up to 6 lines) is $60 or the design your own paver is $35. For more information please contact Canowindra Public School P&C members Al Stephens on 0408 876 930 or Kobie Rogers on 0490 133 563 or email canowindraPandC@gmail.com for an order form.
Let's build a path!