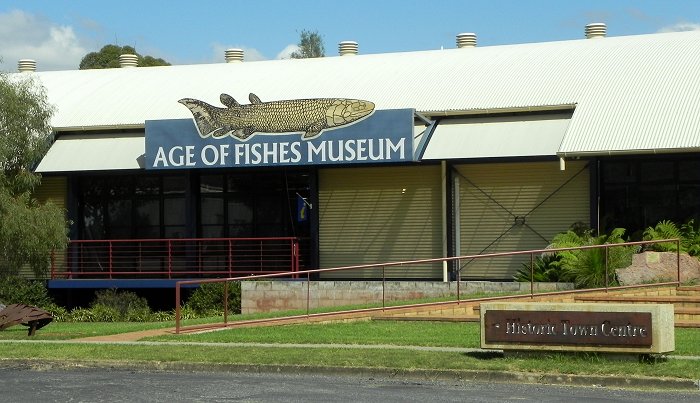 Cabonne's mayor, Ian Gosper, has confirmed reports that the council is looking for commercially skilled interests to take over the Age of Fishes Museum and end the taxpayer funding that goes to support the world class anthropological attraction.
This follows the decision by the museum's manager Fiona Ferguson, reported in an earlier edition of the Phoenix, to end her tenure after 11 years of "exciting, rewarding opportunity and struggle" at the project's helm.
Its Fiona's decision to quit which has regenerated talk of a need to find a company or group of business people to run the museum.
But it appears the council is more interested at this point in finding an individual with strong entrepreneurial and marketing skills to continue where Fiona left off.
Says Mayor Ian Gosper: "The problem is that it's not going to be easy to find someone who could do the incredible job that Fiona has done over the years to make the attraction a commercial operation."
Communications manager Dale Jones more than agrees. "Fiona may be short in stature," he says, "but the new person will need to fill some pretty big shoes."
Dale says the council advertised the position of new manager and is still talking at this time with a couple of candidates.
"Hopefully we'll have an announcement on the position shortly," he says.
The Age of Fishes Museum has the status of a "community organisation" and while it relies
on volunteers for a great deal of its operation and events, it costs around $100,000 a year in Cabonne Council funding to pay for a full-time manager and keep the museum going.
It's this annual drain on council income that Ian Gosper says needs to be eventually struck from the books – a need that's certainly going to require a new manager with the money-making vision and talent that will fill Fiona Ferguson's "pretty big shoes."
By Derek Maitland