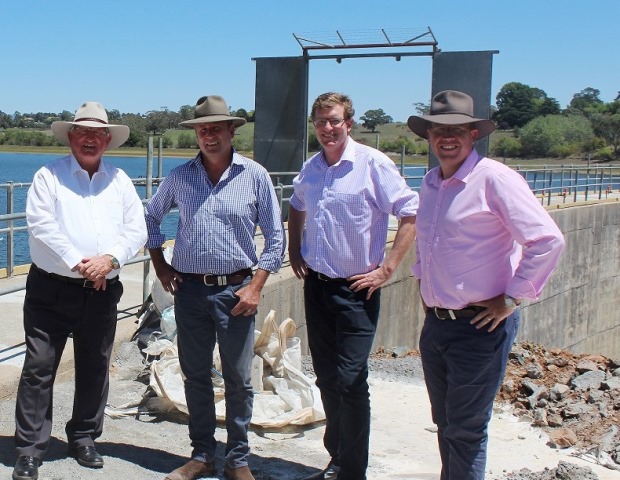 The Chairman of the Belubula Landholders Association, Michael Payten, welcomed the announcement from the Minister Kevin Humphries that further investigations are to be carried out on the proposed Cranky Rock dam site on the Belubula River.
The Association has favoured this site for the dam as it has a much greater catchment area than the Needles site due to it being below the entry of Canomodine Creek into the river; this creek is a major contributor to the flow into the Belubula River. A dam at Cranky Rock would also have a major flood mitigation benefit for the Canowindra district. While the association is sympathetic to land holders whose places may be acquired, the advantages to the region will be extensive.
Michael Payten says that the dam would provide much greater water security for irrigators on the Belubula River, which would lead to further development of enterprises along the river such as dairies and intensive vegetable production. The provision of assured water supply to the region would undoubtedly enhance the prospects of development in the region. These benefits would extend to irrigators down the Lachlan River system. However irrigators will not be the only beneficiaries as a new dam would be part of a major water infrastructure upgrade that would benefit towns and villages throughout the central west.
Tourism in Canowindra and the region would benefit greatly from a dam 20 times the size of Carcoar Dam if the proposed dam is built to its 700gL potential. Please ring if you have any further interest or enquiries, Michael Payten 63 443 237 or 0428 443 209.
CAPTION: Troy Grant,Andrew Gee and Kevin Humphries are along those who approve the dam site