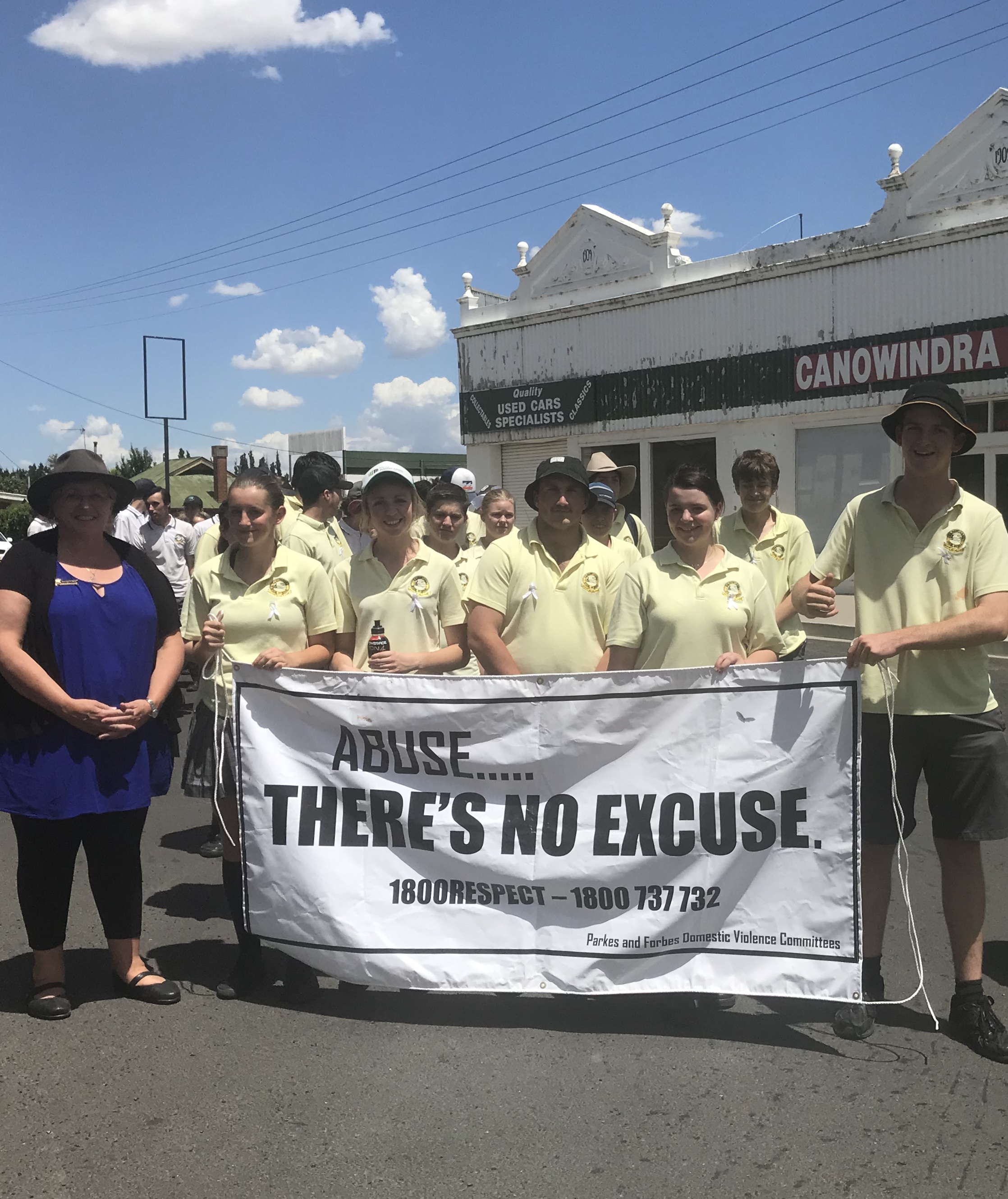 Last Friday, despite the unseasonal heat, the entire Canowindra High School joined with the local community including students
from St Edward's Primary School and Canowindra Public School and the Mayor of Cabonne, Kevin Beatty to participate in the annual White Ribbon Day March down Gaskill St.
It was great to see the students support such a worthwhile program and, in particular, the following Canowindra High School students are to be congratulated on their participation in the presentation, Chanse McLean for giving the Welcome to Country, Georgia Cole and Hudson Izzard who spoke about the Year 10 Love Bites program and Bridie O'Connor who performed the song "Tomorrow".
These students are all great ambassadors for the Canowindra High School. Everyone at the presentation took a pledge to make a stand against domestic violence.
Kirrily Dear from Run Against Violence who ran 1,300km from Broken Hill through Canowindra to Sydney earlier on in the year was at the march and then spoke at the ceremony in Memorial Park as the guest speaker and also presented the medals to the Canowindra team who virtually ran together to support Kirrily Dear and her crew on her amazing and inspiring journey. Kirrily Dear has been supporting White Ribbon Day since 2014 through ultramarathon running.
White Ribbons stayed up on Saturday down Gaskill St with locals along with visitors to the town saying they were very proud of the town in taking a step forward in Domestic Violence prevention. White Ribbon Australia is part of a global movement to end men's violence against women. The organisations focus is to make women's safety a man's issue too.