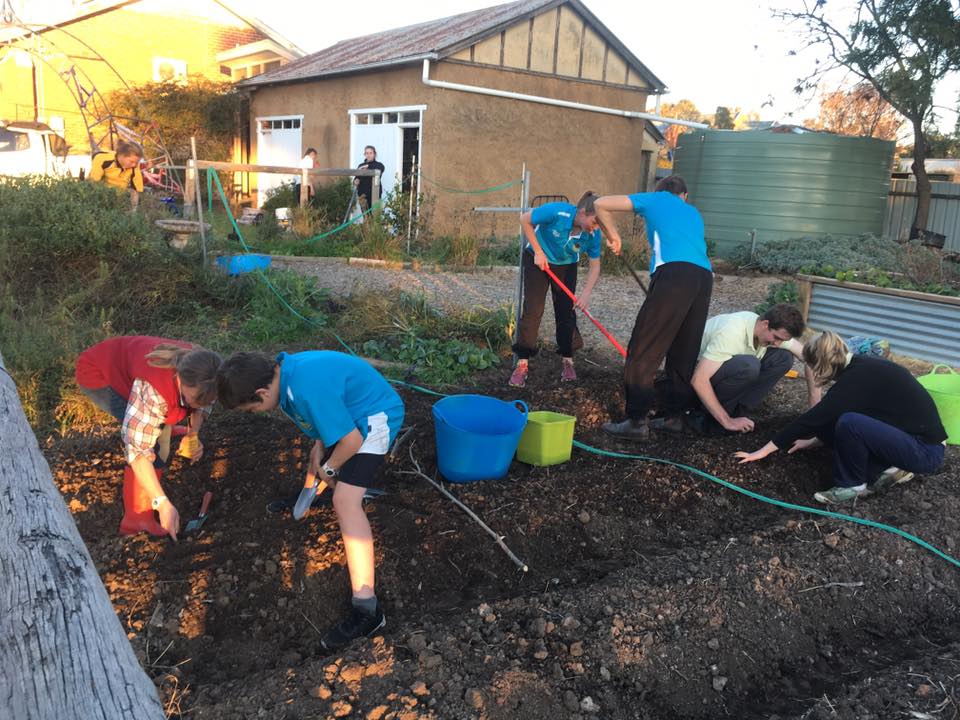 Canowindra Community Garden has recently been granted $4,917 as part of Cabonne Council's second round of the Community Assistance Program. The Community Garden was named as one of eight community programs in the Cabonne Shire to receive a grant from Council out of a total of $35,000.
This grant will allow the Community Garden to spend much needed funds on some new equipment and learning opportunities for members of the community.
Margie Crowther, the Community Garden Co-Ordinator, applied for this grant back in March. "It's great to have Cabonne Council's support in allowing us to provide more opportunities for local people to learn more sustainable living skills", said Margie. "We harvest some really great produce from the garden".
The Community Garden is a public, productive garden situated in the grounds of the Uniting Church and can be used by anyone in the local community. Most of the plants are edible and people are encouraged to take a share and also contribute. It allows people to learn and share their gardening skills.
If you do benefit from the garden regularly, it would be much appreciated if you could contribute a small amount of your time by helping with the gardening at any time or come along to the working bee held every Friday morning between 9-11am at 38 Blatchford St.