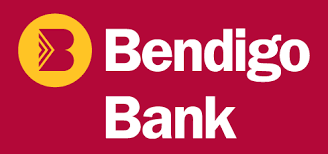 The Canowindra Community Bank Committee are calling on all local residents to send in their pledge forms as soon as possible. Below are some FAQ's.
Q: What is a Pledge?
A: It is an expression of interest in taking a share in the Community Bank when it is launched.
Q: Do I have to give you the money now?
A: No, you are asked to finalise this when the prospectus is issued for the Community Bank. At that time you can either ask for the amount you have given to be allocated to shares, increase the amount, or if your circumstances have changed decline. All you need to do now is to make the pledge of any amount.
Q: If I give a pledge and receive shares do I receive a dividend?
A: Yes, like normal shares a dividend will be paid when the Bank is profitable.
Q: Can I sell my shares?
A: Yes they can be transferred.
Q: What is the target for pledges for the Canowindra Community Bank?
A: $800,000.
Q: What is this used for?
A: This goes towards the fit out of the Branch, and then it is for three years operating expenses.
Q: How do I make a pledge?
A: Collect a form from Canowindra Newsagency, The Canowindra Phoenix or CKC Accountants all on Gaskill St, complete and return.
Q: When is the Bank likely to launch?
A: As soon as we have secured the pledges and we have the necessary business on the books.
Q: What is business on the books?
A: This could be any sort of transactional account, i.e. a savings account, a trust account, a mortgage, a term deposit, cheque account. You can arrange to set these up with Bendigo Bank now in Orange or Cowra or when the Agency is open, in early 2018.
For more information contact Cheryl Newsom 0411 211 065 or Graham Rice 0427 090 587.