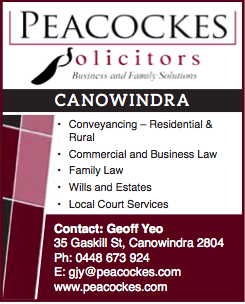 Lately I have been seeing clients for commercial leasing work which prompts this alert for landlords and tenants of commercial properties. From July this year changes to legislation that governs leases will take effect. Many changes being introduced will be beneficial to all parties making the process easier and clearer. A quick summary of some of the main changes that you will need to be aware are:
1.The landlord must provide the tenant with a copy of the fully executed lease; and if the lease is for more than 3 years it must be registered. This change will increase certainty for tenants and protect their rights if ownership of the property is transferred to a new owner. Assigning the lease to a new owner has also been streamlined.
2.The landlord is to provide a tenant with a disclosure statement at least 7 days be- fore the lease is entered into and if they fail to do so or provide an incomplete or misleading disclosure statement the tenant will be entitled to terminate the lease within the first 6 months and may even be able to claim compensation from the landlord for reasonable costs. Tenants will also no longer be liable for financial obligations that have not been disclosed in the statement before the lease was entered into.
3.If the Landlord has a mortgage over the property Mortgagee's consent is usually required. A landlord will no longer be able to recover consent fees charged by the mortgagee from the tenant.
There have been many more changes so if you need legal advice about this or any other matter call Geoff Yeo at Peacockes.