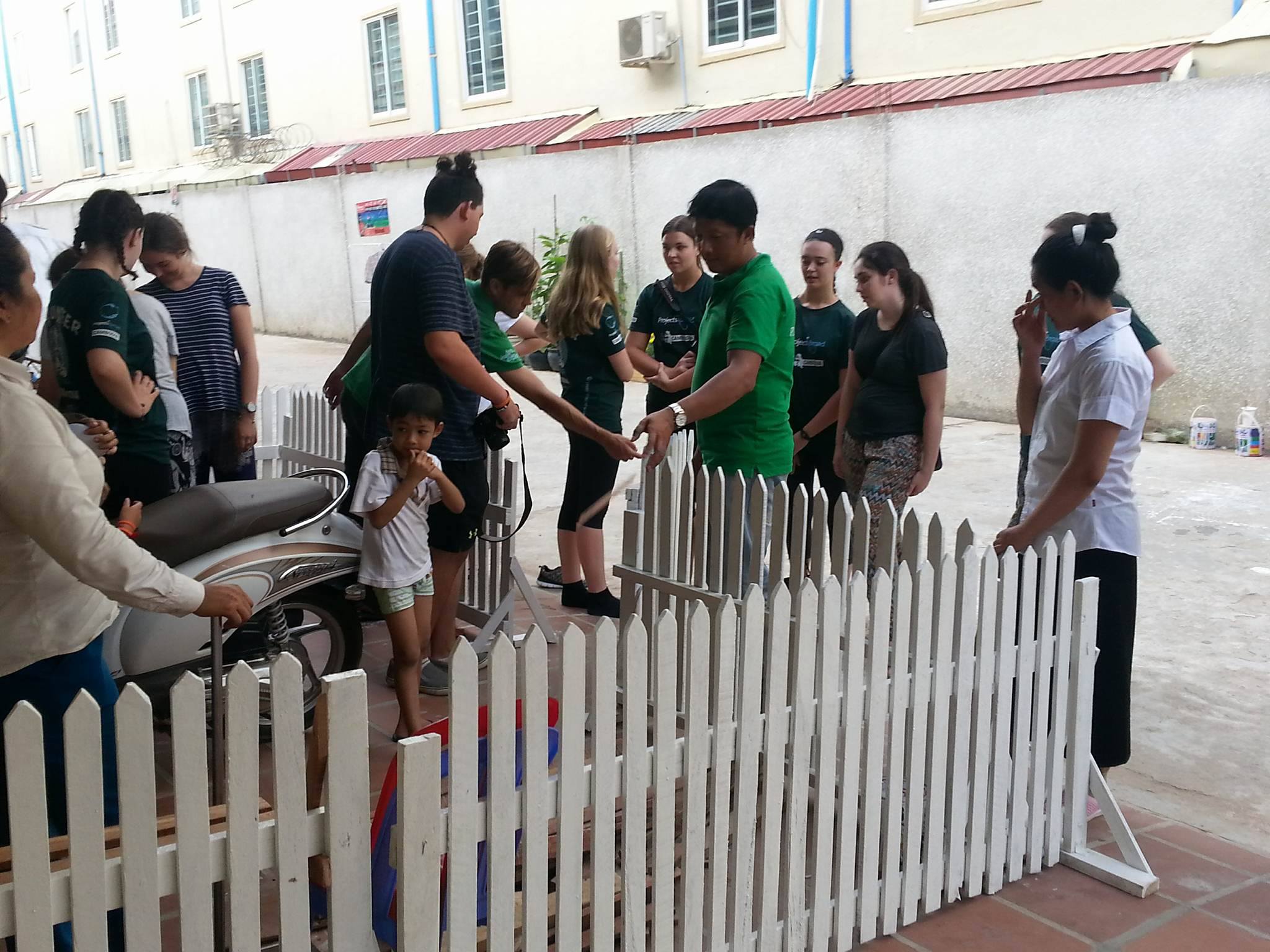 Cody Smith is a Year 12 student at Canowindra High School with a heart of gold. His caring and compassionate nature took him on an adventure to Cambodia over the summer to volunteer with Projects Abroad.Cody spent two weeks in Cambodia's capital Phnom Penh volunteering at a Preschool to help improve the lives of young people.
"We would do calming exercises to get the kids organised than we would teach the kids numbers, the alphabet and fruits in English as well as improving the Pre-school itself, such as painting letters and numbers on the walls. We also built a fence to help define the school area more," Cody said.
Cody was among 14 other students, 10 from Australia, 3 from Korea and 1 from China. Cody said it was pretty full on for the whole 2 weeks but he did get some time to explore.
"I did get to see one of the Seven Wonders of the World being Angkor Wat," Cody said.
Cody worked hard to learn some of the language before he went.
"I really got a hold of the language and really learnt a lot of the basics things," he said.
When asking Cody what his biggest take away was from this experience was he humbly responded with.
"I've travelled as a tourist before but this time I really wanted to be able to feel a lot more of the culture by helping out. One of the biggest take aways would be learning the Eastern cultural beliefs and the way they operate," Cody said.
Cody is now hoping to study Anthropology after school and hopes to do more work like this.
Cody thanks the Lions Club, The Canowindra Services Club, The Masons, Gooloogong P&C and Canowindra P&C.
aw'koon ch'ran (Thank you muchly in Cambodian)