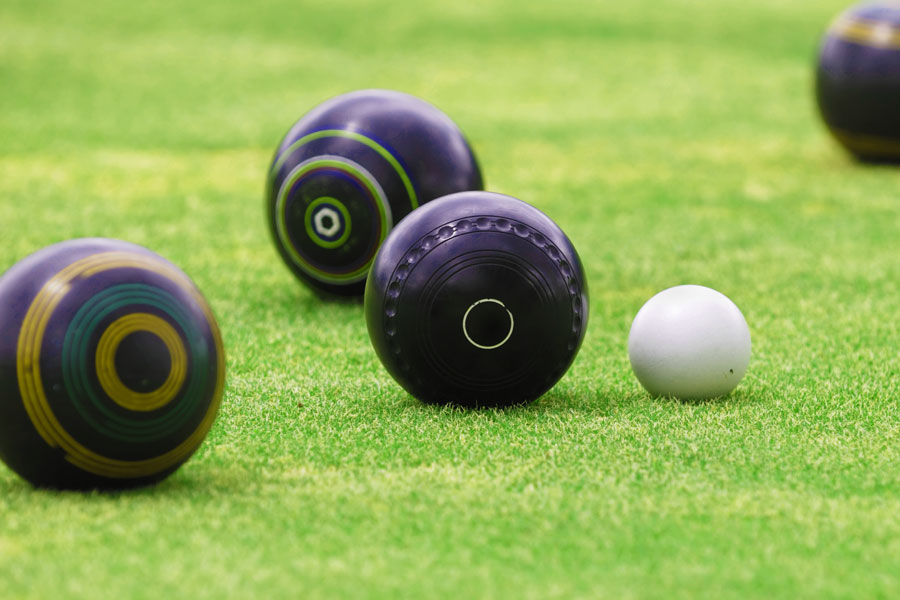 Last Sunday the semi finals of major fours were played. Pat Kennedy, Peter Taylor, Dool Beath and Roger Traves played Steve Kirkman, Barney Robson, Teddy Lawrence and Richard Fitzgerald. Fitz's team took control early in the game to lead throughout winning the match 24-15.
Phil Jones, Mark Wright, Trevor Hoy and Ian Nelder played Westy Wyburn, Tony Tuimauga, Vinnie Mirto and David Crowe. After 10 ends, the score was 12-8 in favor of Crowy's team. After that Crowy's team edged away, winning the match 34-10.
A minor triples match was also played with Nigel Knight, Brad Bourke and Mick Traves against Ben Rooke, Harry and Jack Webb. This was a close scoring game with the scores level at 21 all on the 21st end. Harry's team won the extra end winning the match 24-21.
Saturday July 24 – Minor triples final – T Fisher, T Hoy, D Watt vs B Rooke, J Webb H Webb.
Sunday July 25 – Major fours final – S Kirkman, A Robson, M Lawrence, R Fitzgerald vs A Wyburn, T Tuimauga, V Mirto, D Crowe.
Saturday July 30 – Major triples – A Wyburn, T Tuimauga, M Lawrence vs P Jones, A Robson, R Fitzgerald.
Saturday August 21 – Fundraiser for Zac Lees. Names in by 12pm for 12.30pm start. Blind draw. Two games of 15 ends being turn around triples.
Nominations are now open for the O'Brien Cup and Mixed Pairs.
Wednesday badge draw will be $600. Friday badge draw will be $400. Sunday badge will be $1800.