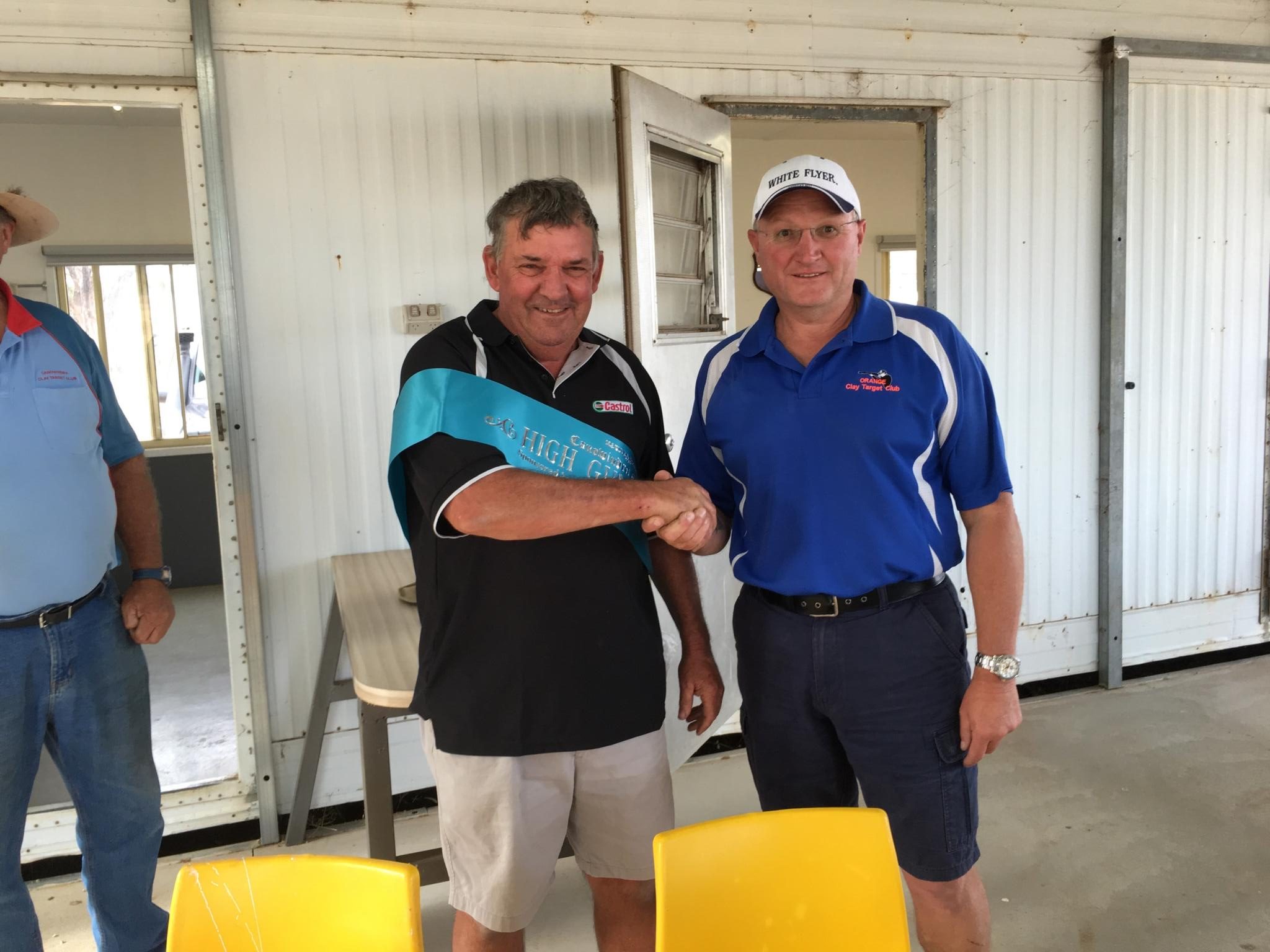 On Sunday 17th March 2019 the Clay Target Club had visitors from Parkes, Cowra, Orange, Bathurst, Forbes, Boorowa, Wollongong, Condobolin, Dubbo and Wellington.
Event 1 – 25 S/B
• AA Grade: John Finn and Cliff Dykes
• A Grade: Robert Ellison 2nd Bill Wilson
• B Grade: Peter Barber 2nd Peter Thompson
• C Grade: Diane Deland 2nd Philip Ellis
Event 2 – 45 Target Medley
• O/A AA: Grady Evans
• 1st AA: Tony Barton 2nd Barry Rue
• 1st A : Martin Matilkc 2nd Kevin Dowton
• 1st B: Peter Barber 2nd Neville Donnelly
• 1st C: Joseph Ellison 2nd Diane Deland
Event 3 – 25 T. H/C
• 1st: Barry Heaslip
• 2nd: Barry Rue
• O/A High Gun – Barry Rue 123/125
Local shooter Barry Rue performed well, winning the High Gun 2 Down for the day. Barry also shot off for the medley and the H/C – Great shooting Barry.
Barry Heaslip won the Handicap Event off 24m which was very good shooting so Barry made the elite squad of 25m and AA Grade – Good shooting Barry. Bill Wilson shot at 24/25 in the single barrel. Ryan McKenzie only just started shooting and shot a 18/25 H/C – great job Ryan.
Next shoot will be the 21st April with a 12pm start and a BBQ lunch, events will be 25 D/B, 50 T. S/B and 25 T. H/C
By John Lawrence