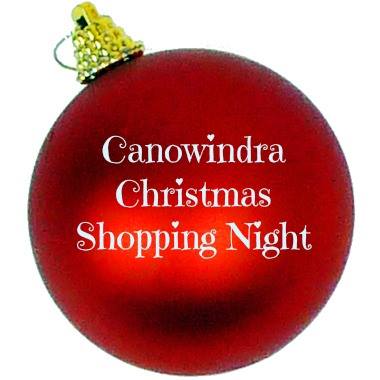 It's finally here! The Canowindra Christmas shopping night is on next Saturday the 26th November, and is set to be the best yet. Over 20 businesses have jumped on board and will be participating in the night to ensure Canowindra puts its best on offer. "Excitement is growing amongst retailers and we are looking forward to everyone coming together for the festive evening." Liz Mitchell said.
The evening will commence from 3-7pm but the fun doesn't start here with the Canowindra Pool also putting on a fun day starting at 12pm with lots of activities to see and do. Everyone is encouraged to come along for what will be a fun day and night, full of festive spirit. The evening will consist of a friendly relaxed shopping atmosphere, entertainment, face painting and Santa Claus photos that must be booked in advanced through the Canowindra Preschool.
Businesses have confirmed there will be lots of great bargains and sales items to be had to ensure you can find the perfect gift for Christmas. So come have a browse and see what Canowindra has to offer.