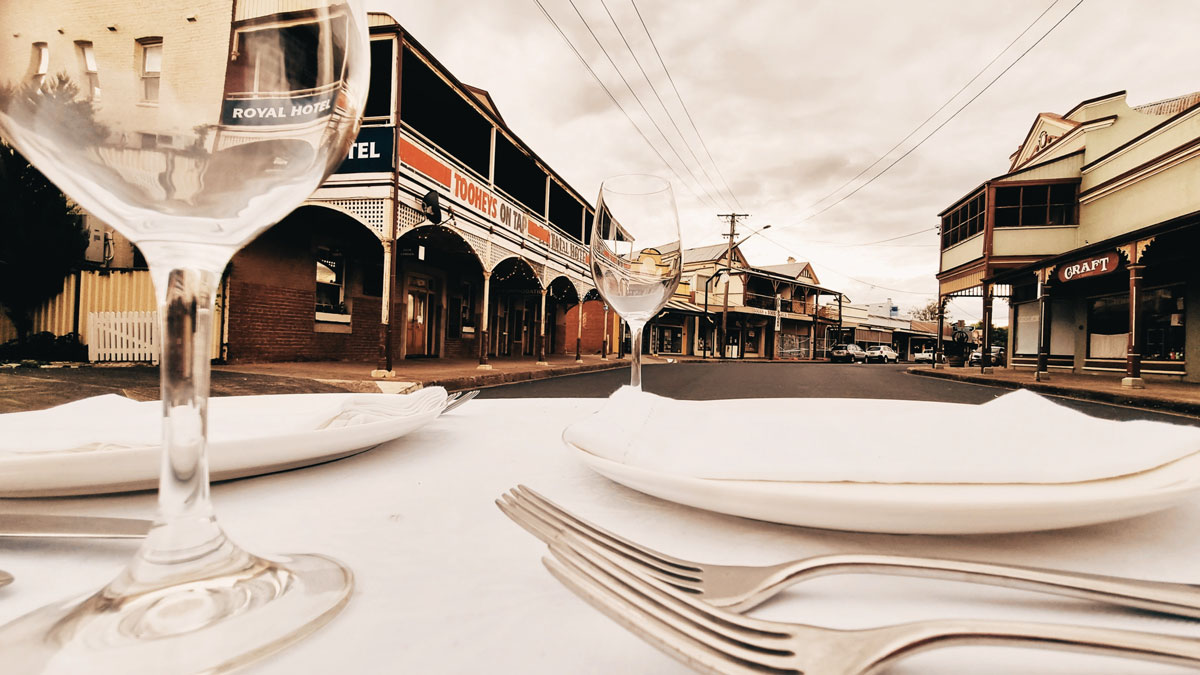 We think this is the BEST announcement ever – pun intended. The Canowindra Business and Progress Association (CBPA) are proud to announce, Chef Mark Best with a selection of regional chefs, will serve up four scrumptious seasonal courses matched with local wines on Monday 4th April 2022 in the iconic Gaskill St in Canowindra.
CBPA President, Antonio D'Onise assures us that wine will runneth freely, albeit responsibly, and for those not akin to the juice of the vine, beer will be available.
For those unfamiliar with the culinary talents of Chef Best his many accolades include being awarded the Josephine Pignolet Award, Chef of the Year in the Sydney Morning Herald Good Food Guide, Restaurant of the Year in Australian Gourmet Traveller and the SMH Good Food Guide, three consecutive appearances in the San Pellegrino World's 50 Best and held three hats in the SMH Good Food Guide for 10 years running.
"We are delighted by the support the F.O.O.D Week committee is aiding us to host this event. Chef Best has a passion for regional produce and celebrating its source. What is truly amazing and a wonderful gift is the fact that Chef Best is not charging us any appearance fees," stated Mr D'Onise.
"Additional funds from Cabonne Council will support us to bring this iconic event back and seed fund this event as part of our annual calendar. Importantly it aims to raise the profile of the community and our local businesses," said Mr D'Onise.
"Canowindra Services Club were quick to support in opening their kitchens to allow chefs to prep courses, and we have received additional support from CKC Accountants. We will welcome the support of others," continued Mr D'Onise.
"Importantly, we want to support other community groups with cash donations for their help in delivering this dinner. Help with setting up the street, decorating the tables, and of course, the clearing of the street", stated Mr D'Onise.
The CBPA are committed to working with all business and community groups and welcome all enquiry via canowindrabusinessandprogress@gmail.com
Tickets are $250 can be purchased by simply scanning the QR Code in the advertisement below, Dine and Discover Vouchers accepted.