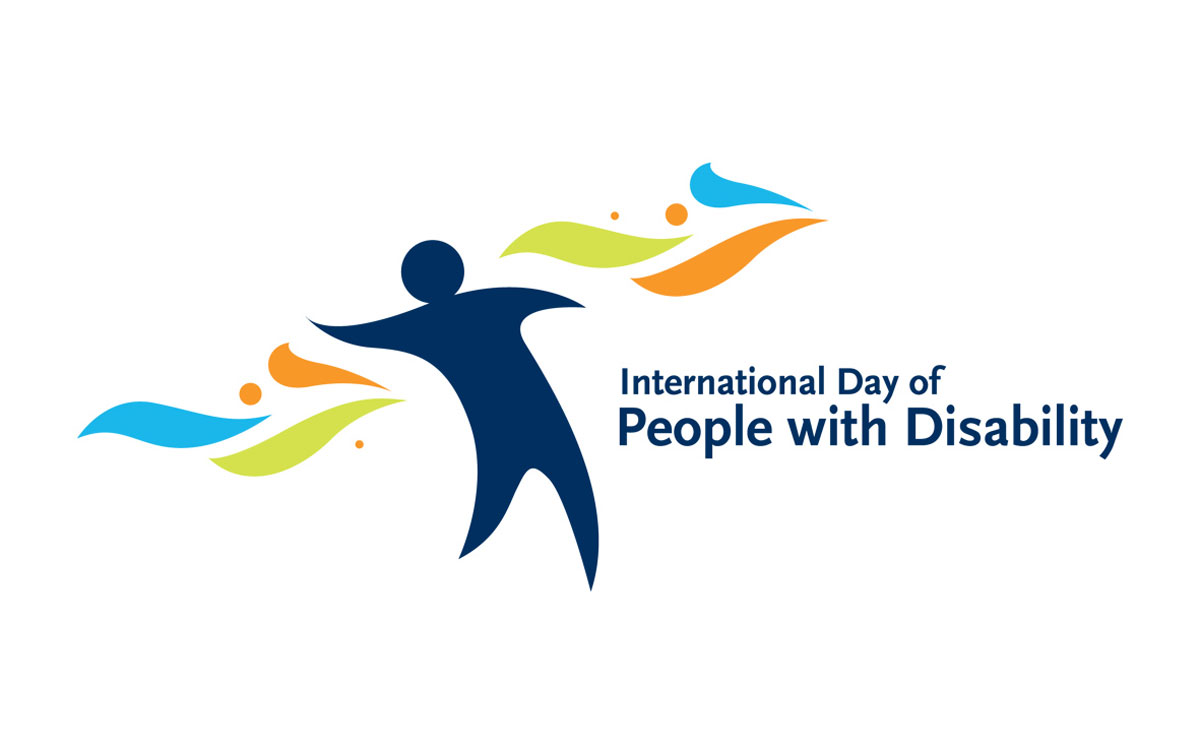 International Day of People with Disability (IDPwD) is held on 3 December each year. IDPwD is a United Nations observed day celebrated internationally, which aims to increase public awareness, understanding and acceptance of people with disability and celebrate their achievements and contributions.
IDPwD is an opportunity for everybody to make positive changes to the lives of the 4.4 million Australians with disability.
This year's IDPwD theme is "Leadership and participation of persons with disabilities towards an inclusive, accessible, and sustainable post-COVID world".
Some of the online activities that you can participate in at www.idpwd.com.au to celebrate IDPwD include:
1-3 December: 10am "Supporting kids with disabilities"
2 December: 10am – 11am Your story disability legal support: a webinar for community workers.
3 December: 9am-10:30am Abilities awareness breakfast. For those interested you will be emailed a copy of the ingredients for blueberry scones. Our host Rebekah will guide you through this recipe with ease and fun. We will then sit with our lovely inside-out Blueberry scones, a drink of choice and engage in discussions, quiz with some amazing people doing amazing things who haveir not let their disability stop the many wonderful abilities. If keen, please email josiem@wcig.org.au your full name, age, contact and email address. Places are limited @ 10 people, please get your interest in asap.
• 3 December: 9:30am – 12 noon TOGETHER: An Event for International Day of People with Disability. Join headline speakers Carly Findlay, Sam Bailey, Moana Hope (with special guest Vinny Hope) and our MC Nathan Basha for TOGETHER. This virtual event will include insights and discussions about how we can all help build more inclusive communities.
• 3 December: 1:30pm – 2:45pm online event – International Day of People with Disability and Accessibility Action Plan Launch. Join a conversation and challenge stereotypes, break down barriers and encourage inclusive attitudes and behaviours. Come to the event to hear how GOTAFE is bringing our Accessibility Action Plan to life as we profile key initiatives for students with disability to
engage with us in 2022.
• 3 December: 9am Focus 2021. As part of our 2021 celebrations, we are hosting a digital art exhibition to showcase the resilient and creative individuals we support here at breakthru. Our theme this year will be 'Courage', highlighting how we have all needed to persevere and face new challenges with courage during yet another year of constant change. Our staff members will be supporting our customers to participate in the showcase and event.
• 3 December: 6:30pm – 7pm A Momentous IDPwD. The National Museum of Australia invites people of all ages to become part of Momentous – the Museum's award-winning online digital exhibition. What has your life been like during the pandemic? Were you affected by the 2019-2020 bushfires? Add your voice by sending us a video, a photo, words, or anything else you would like to share. Then join us online at 6.30pm on Friday 3 December 2021 to see your contributions received by Monday 29 November will be unveiled as part of our exciting Momentous IDPwD event, featuring performances and presentations from artists around Australia.