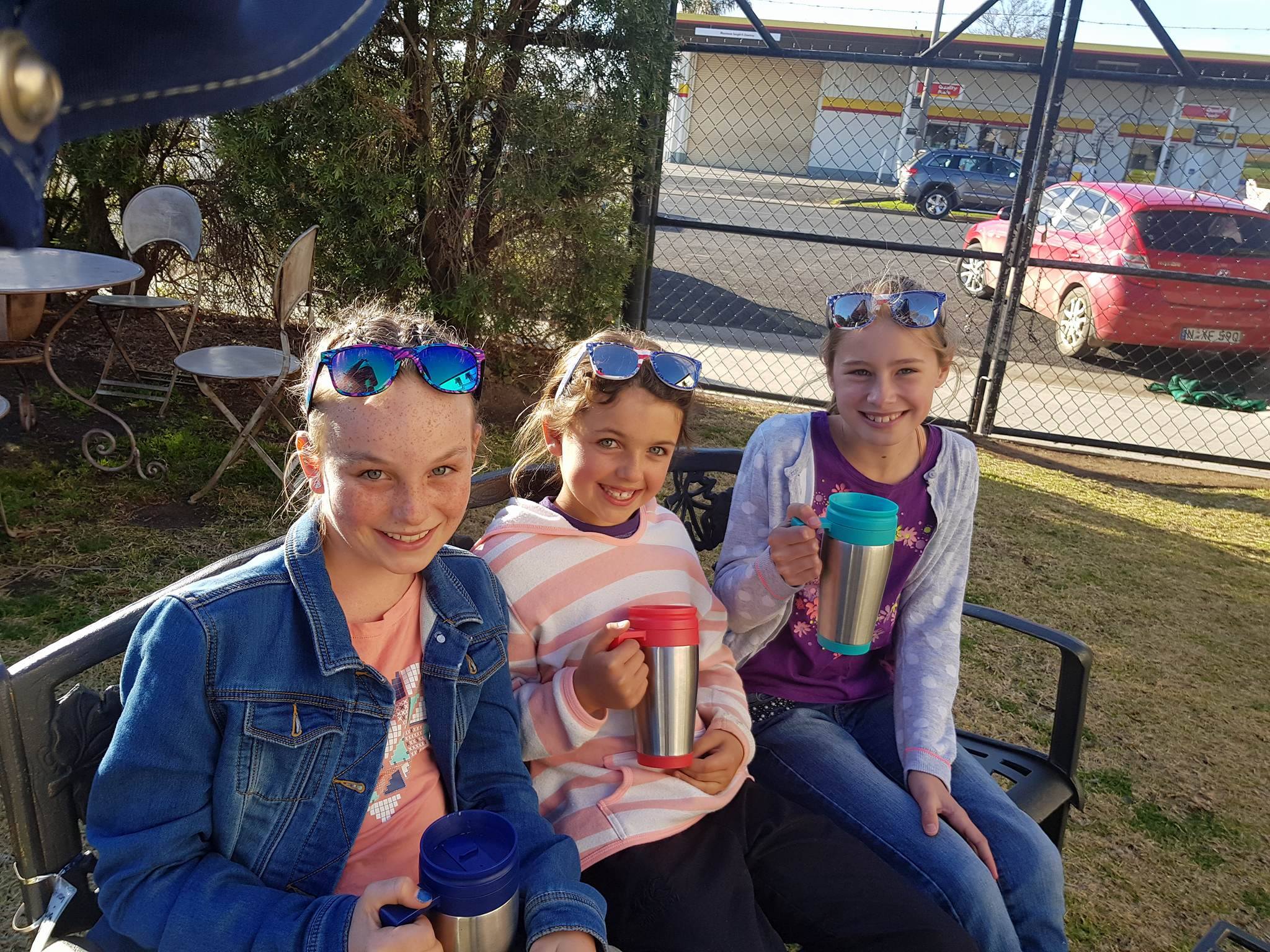 Students from Canowindra Public School are joining the War on Waste and are asking the town to get behind them. This term, Year 4 students from Canowindra Public School are learning about recyclable and non-recyclable items in the classroom.
Australia is currently ranked 5th highest in the world for generating the most municipal waste in the world. The waste in Australia at the moment is growing at double the rate of the population with 52 mega tonnes generated a year.
On Saturday, three keen Year 4 students Hayley Stephens, Grace Pagett and Molly Statham spent some time at the Canowindra Trading Post. They wanted to learn from the business if they would consider offering a discount to customers who brought their own mug for takeaway coffees instead of using the paper ones.
At the moment about 1 billion coffee cups end up in landfill each year, they are not recycled contrary to popular belief. Takeaway
coffee cups are actually lined on the inside with a plastic film, making them notoriously difficult to recycle.
Most coffee cups never even make it to be recycled, no matter what bin you put them in because recycling streams are usually contaminated by supposedly 'compostable' or 'biodegradable' cups and lids that never actually compost or biodegrade.
With this in mind Hayley, Grace and Molly purchased their own re-usable coffee cups and enjoyed a delicious hot chocolate in the sun.
The Canowindra Phoenix thinks this is a great initiative and want to get behind the War on Waste in Canowindra. We are putting the challenge out to all coffee shops in town to discount your takeaway coffee if customers bring in their own cup.
So come on Café owners let the Phoenix know if you are willing to participate and we can let the town know.