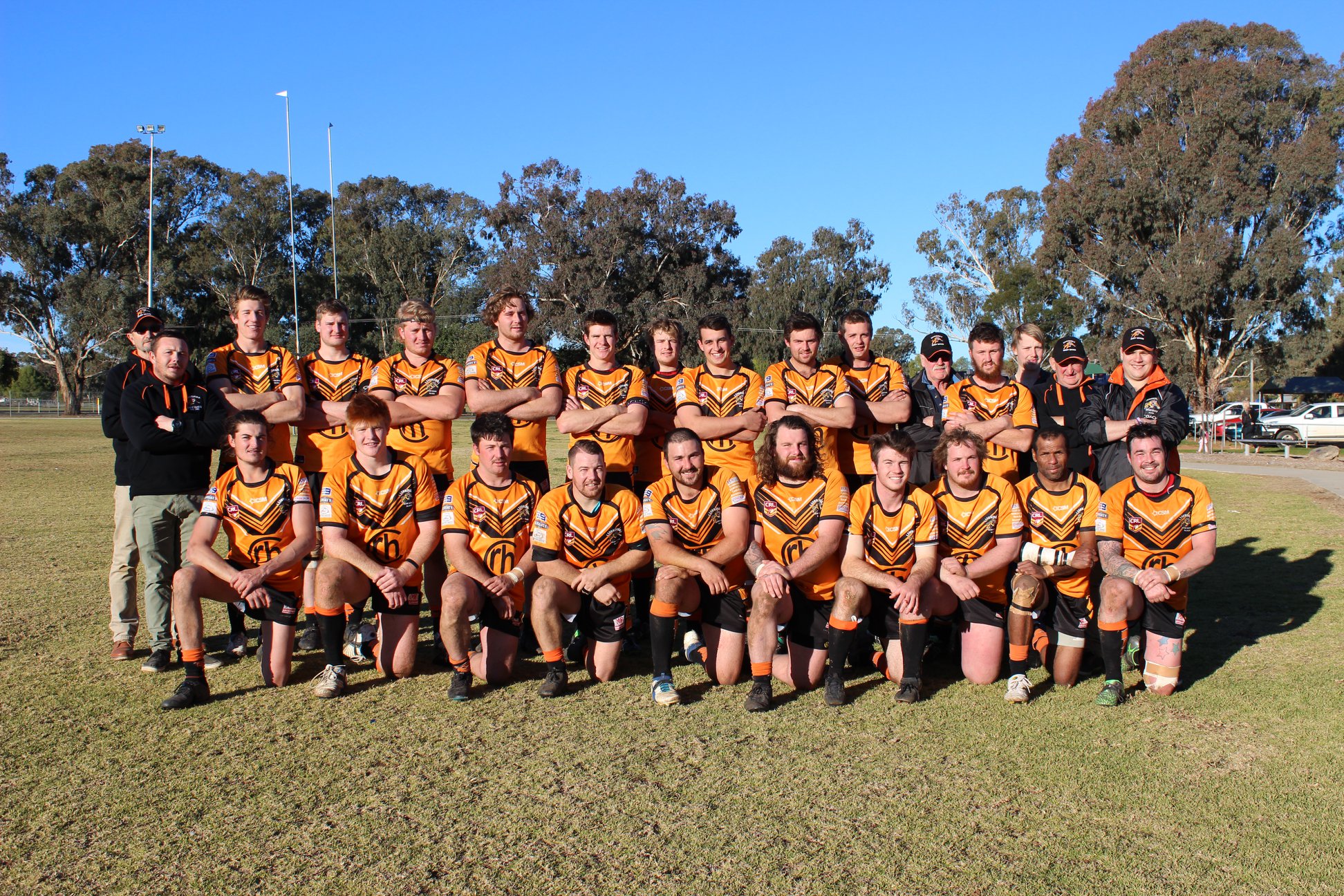 The Tigers game against Grenfell last Sunday was one of the best games of bush footy in sometime some of the supporters have said. The Tigers welcomed back Callum Clyburn who scored from dummy half to give the Tigers a half time lead of 18-16.
Laughlan Robinson from the kick off stopped the ball with his foot and ran to pick it up then sliced through the Grenfell defence and stepped two more players and ran 60m to score next to the post for the Tigers to lead 24-16.
Through some soft defence Grenfell hit back with a set play to narrow the gap. Both sides were playing a good style of football trying to gain an advantage.
With 14 minutes left Grenfell had a player sent off and from the penalty the Tigers had a set play with Brad Bowman charging onto the ball to score next to the post to go to a 36-28 lead.
The next 10 minutes were very entertaining. From twenty in the Tigers gained field possession and from a wide ball to Dan Madden, he was able to seal the game with a try in the corner. Tigers won 40 to 28.
Next week the Tigers travel to Manildra and if successful, will move into third position on the table.
Best and Fairest Points 3 to Nathan Whatman, 2 to Nick Willson and 1 to Kain Earsman, Jayden Brown and Lachlan Robinson. Players Player went to Nick Willson.
By Barry Traves