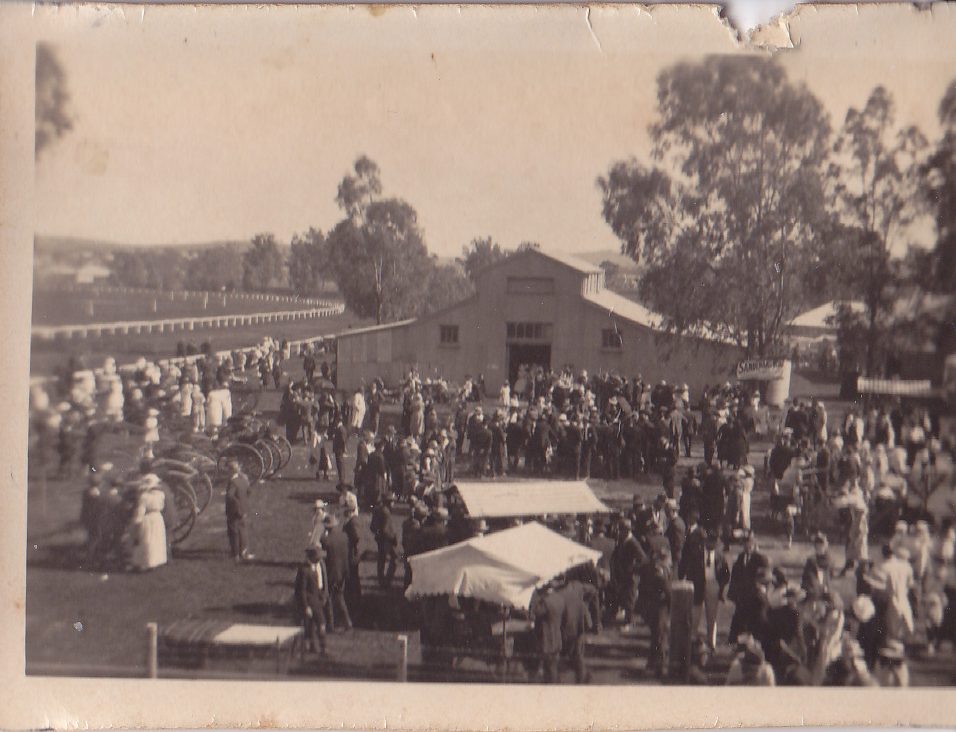 We put the call out to Canowindra to submit items of interest for our new column Way Back When…here is our first submission from Dorothy Balcomb from Canowindra Historical Society.
In 1900, the first Canowindra P A & H Society was formed. By 1902 Mr T J Finn was Show President and tenders were called in December 1902 by Bathurst Architect, John Job Copeman, for building a pavilion at the Showground. It was duly built, see photo above. This was the first of many later buildings in Canowindra designed by J J Copeman.
In 1975 funds were granted under the RED Scheme, a government employment scheme, for major improvements to the Showground. Amid controversy, the old pavilion was demolished on the grounds that it blocked the view of the finishing post for trotting races.
Sadly, RED funds ran out and some new buildings had to be completed by local fundraising or not completed at all, such as the concrete pillars at the main entrance.
By Dorothy Balcomb
Canowindra Historical Society
& Museum Inc